Cross country runners place in state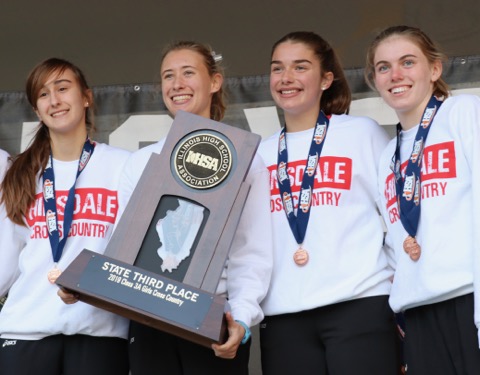 The girls and boys varsity cross country teams took a trip to Detweiler Park in Peoria, Ill. for their meet, IHSA state finals. The girls' placed third in the state, while the boys came in twelfth.
They've been training every day since school started. In order to prepare for this specific race, the cross country girls tried encouraging each other by having a positive mindset as a team, trusting their training, and trusting that everyone on the team will run their best and try to help the team.
Senior runner McKenna Revord shared her experience about being a part of the cross country team and getting a chance to take part in the race.
"It felt really awesome because no one thought our team would even place in the top three," Revord said. "After the race, we cheered on the boys' team and then we got ready for the awards ceremony."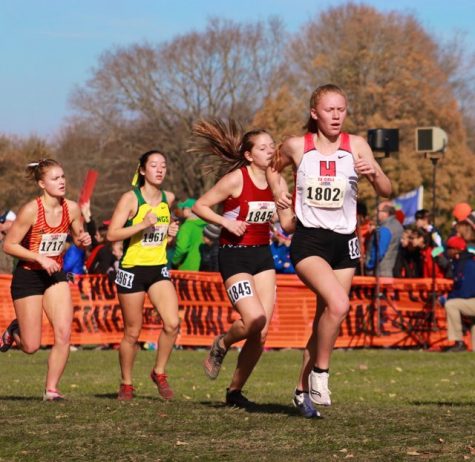 The night before the race took place, the teams arrived at Peoria, set up their tents, ate at a restaurant around the area, and bought breakfast for the following morning.
The next morning, the team did a shake out the morning of the race and prepared by warming up. The warm-up included a 15-minute run, 5-10 minute stretch, 5-minute run, put on spikes, did strikes and drills.
Junior runner Megan Lu described her experience to be one of the most surprising meets and how exciting it was for her.
"We were really really happy and a little surprised because even though we knew we could place some people on the team did not race as well as they wanted to, we were super excited," Lu said.
The boys cross country team also prepared through warm ups.
"To prepare I usually try to keep my mind off the race until the warmup and then try my best to execute a strategy," Chinmay Amin said.
The teams celebrated by going out to dinner at Flat Top, a post-state tradition.
Leave a Comment
About the Contributor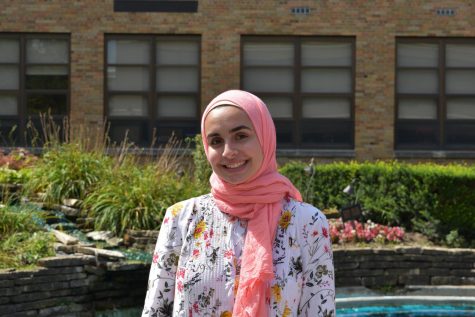 Masah Mourad, Section Editor



Masah Mourad is a senior that loves to eat fries. She enjoys many activities such as traveling, painting, and hanging out with her friends. When...