Kombs serves a variety of tasty food
Kombs restaurant is located on LaGrange road in a convenient area right off of 55th street. The restaurant offers many different styles of food, ranging from Mexican cuisine to hearty Italian beef.
We ordered the Italian beef with hot peppers and a hot tamale, as well as the 10 piece Buffalo wings with French fries and barbecue sauce.
Andrew's meal—Italian beef, hot tamale, chocolate shake: The bun was drenched with au jus and stuffed with hearty beef that was extremely tasty. The peppers were scorching hot, but tolerable with a sip of the chocolate shake. Despite the delicious beef, the hot tamale was average at best and came in a somewhat gross wrapper that had cooking directions, indicating it was freezer food. The meal itself was very filling and definitely served as a great early-afternoon meal.
Michael's meal—Buffalo wings, French fries, root beer float: The Buffalo wings were somewhat spicy, which meshed well with the ranch sauce that accompanied it. The entrée came with 10 wings, which sufficed as a filling meal. Regarding the root beer float, the supposed "restaurant specialty" came in a small Styrofoam cup with two tiny scoops of vanilla ice cream. This required filling up of root beer at the drink fountain, and the drink itself was definitely not a specialty at all. Regardless, the wings were great and the French fries accompanied them well.
Kombs in Lagrange is a quality place to stop for lunch, but steer away from the hot tamales and the root beer floats. We definitely recommend it to anyone who needs a quick but filling meal.
Leave a Comment
About the Contributor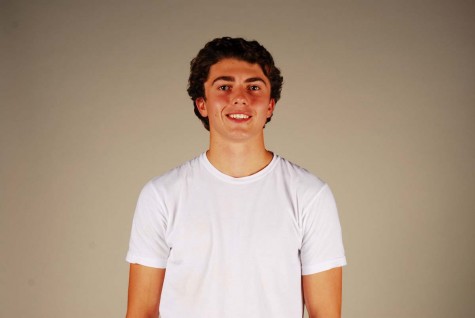 Andrew Bitautas, Writer
Andrew is an outdoors enthusiast and self-taught drummer. He picked up some sticks in first grade and hasn't stopped jamming, playing for the Shoobies,...