Fuller House in full swing
Fuller house, located in the heart of Hinsdale, is a full service family pub opened in June 2015. The recently opened restaurant offers something different to the area, serving everything from burgers to pizza, and also has a fully operating bar.
Upon being seated, the first thing I took note of was the atmosphere. The restaurant had a rustic feel to it. Wooden tables and brick walls contributed to a lively urban vibe. Vintage light fixtures and water served in mason jars added a unique touch.
The staff I interacted with was bubbly and knowledgable as well. If you find yourself feeling overwhelmed by all the menu items, the wait staff are more than happy to offer a suggestion or two. The waitstaff recommended the B.L.T.A. to me.
My friend and I started off our meals by ordering fried pickles and spinach dip for an appetizer. The pickles were extra crispy and the spicy ranch was an excellent, tangy touch. The spinach dip was pretty ordinary, but cheese melted on top made it unique.
I tried the harvest salad and fish tacos for the main meal. Our meals were brought to us quickly and we were not disappointed. The salad was extremely fresh, and the goat cheese was a tasty addition.
The fish tacos were some of the best we have ever had. The chipotle mayonnaise paired with the fish made it stand out. While the tacos come with a side of hand cut fries, I would recommend treating yourself and upgrading to the truffle parmesan fries for an extra $2.
Wether you are out with friends or family, Fuller House is suitable for people of all ages. Alyson Chatterjee, junior, has been enjoying dining here since its opening.
"I would definitely recommend Fuller House. It is accommodating to families and serves a variety of dishes with fresh ingredients. There's something for everyone there," Chatterjee said.
Leave a Comment
About the Contributor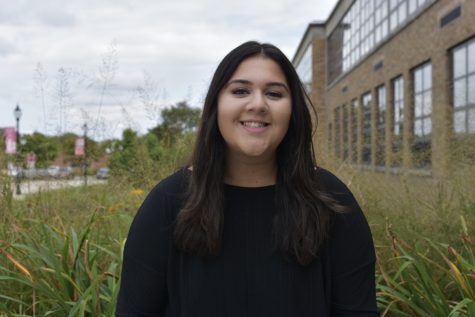 Sanya Sawlani, Editor-in-Chief
Sanya Sawlani, senior, is a pro procrastinator and avid daydreamer. She can usually be found listening to the 1975 and eating peanut butter chocolate ice...