There's more to pumpkins than Pumpkin Spice Lattes
Leaves change color, students whip out their jackets, and pumpkin patches are opened. The first thing that comes to mind when anyone mentions a pumpkin is Starbucks' overly hyped Pumpkin Spice Latte. Would we be able to survive the fall season without them?
Over the years, the flavor "pumpkin spice" and original pumpkin has become a fall classic amongst all food groups, so I went to my local grocery stores to explore what pumpkin spice had to offer.
1. Pumpkin Cheesecake Square Donut- Dunkin Donuts
While Dunkin Donuts offers a few seasonal flavors such as plain pumpkin and "REESE'S Peanut Butter Square", the "Pumpkin Cheesecake" option caught my eye because of its complexity. This donut, filled with a pumpkin cheesecake custard, tasted like a normal donut until I tried the filling. It was lacking that pumpkin flavor, but the orange icing, crumbled graham cracker, and white icing made up for it.
2. Pumpkin SpiceMallows- Jewel Osco
This seasonally shaped marshmallows were a nice twist on the original. The light pumpkin spice flavor was not overpowering and would taste great in a warm cup of coffee or hot chocolate. Although they are small, they could be used at a bonfire or even eaten plain as any marshmallow lover would.
3. Pumpkin Ice Cream- Oberweis
Out of all the foods I tried, this ice cream had the most authentic pumpkin flavor. It was creamy and rich like any other flavor from Oberweis and is the perfect food for a chill night in October. The aftertaste was reminiscent of a Pumpkin Spice Latte.
4. Pumpkin Spice Sweets: Cinnamon & Nutmeg Chips- Whole Foods
These vegetable chips combined a variety of interesting flavors such as pumpkin, cinnamon, and nutmeg, but the flavors clashed and the pumpkin spice flavor was nowhere to be found. The apparent flavor was sweet while the aftertaste was slightly spicy.
5. Tuscany Pumpkin Pasta Sauce- Whole Foods
The flavor of this sauce reminded me of butternut squash, and would be perfect for a autumnal meal or Thanksgiving dinner. The sauce tasted homemade and had scrumptious tomatoes and a touch of cream. This product uses real pumpkins, unlike many other pumpkin flavored foods, and is also gluten free.
6. Pumpkin Pie Greek Yogurt with Pumpkin Spice Granola- Jewel Osco/Whole Foods
This greek yogurt reminded me of the Oberweis ice cream, the only difference being that the pumpkin flavor was less prominent. The granola added to the flavor aspect and made it less boring.  Although they tasted fine alone, they were better together.
Leave a Comment
About the Contributors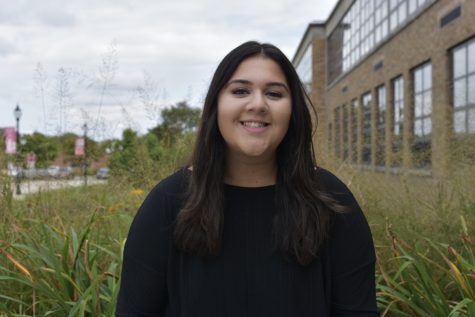 Sanya Sawlani, Editor-in-Chief
Sanya Sawlani, senior, is a pro procrastinator and avid daydreamer. She can usually be found listening to the 1975 and eating peanut butter chocolate ice...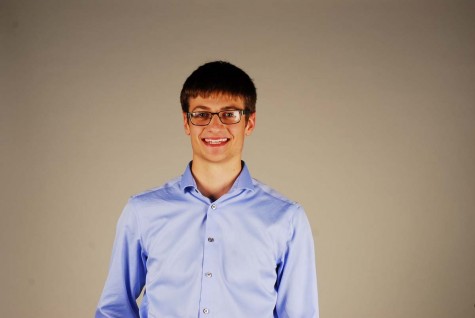 Matt Stockmal, Editor, Editor in Chief
Senior Matt Stockmal lives and breathes the Hinsdale Library. When not found in other areas of the school, he can be found there reading, studying, or...