Olive Theory Pizzeria dishes out for a cause
At Olive Theory Pizzeria, the goal is to not only to serve outstanding pizza, but to also give back to the community. This service-based restaurant donates one pizza for every 10 sold and gives a portion of their proceeds to a local foundation that supports education.
David Kwok, senior, has spent the majority of the last year putting time and effort into this philanthropic restaurant with his two older brothers, Eric and John. The story of the Olive Theory dates back to 1992 when Kwok's parents opened a Chinese restaurant next to a pizzeria in New York. Ever since then, Eric and John have been infatuated with the idea of pizza and dreamt of opening their own pizzeria.
From a young age, Kwok and his siblings have always been conscious of the struggles of providing for oneself and have spent a vast amount of time volunteering for marginalized communities of Chicago. Kwok quickly realized that many of the underprivileged struggle with finding jobs in the workforce due to a lack of skill sets required by employers. The easiest solution to this problem is education, which is difficult for these students to receive. With this in mind, the Olive Theory Pizzeria was born. The mission was that this would be a restaurant that would not only provide food to the disenfranchised, but also an education by donating one pizza for every ten sold and giving a portion of the proceeds to local scholarship foundations.
With a tentative opening date of Oct. 29, Olive Theory serves pizzas, sandwiches, and salads in a fast-casual environment. I opted for something simple, a pizza with classic red sauce, mozzarella cheese, black olives, and mushrooms. Everything they serve is made from scratch that day, and that definitely showed. After I picked my toppings, the pizza was placed in a red brick oven and only took about 4 minutes to bake which was very pleasing. If you're looking to try something different, try the garlic pesto, hot giardiniera, or fire roasted garlic sauces instead of a classic red sauce. They also offer a variety of cheeses such as parmesan, cheddar, provolone, and feta as well as 12 different vegetable toppings. The staff was knowledgeable and friendly regardless of it being a training day.
As for the future of the Olive Theory, Kwok plans on staying in Chicago for college and accepting an internship opportunity from the Chicago Board of Trade. Their immediate goals are to open five more restaurants to give them the financial means to start their own foundation which will allow them to give scholarships to high school students who go above and beyond to contribute to their community.
Olive Theory Pizzeria is located at 1400 Butterfield Rd, Downers Grove. Checkout out their website or Facebook page for more information.
Leave a Comment
About the Contributors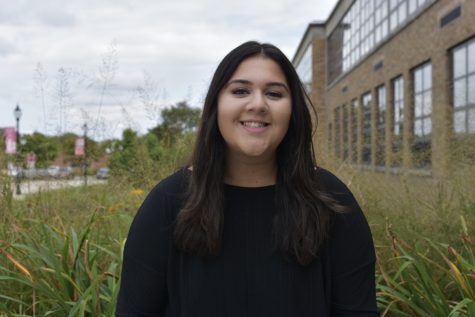 Sanya Sawlani, Editor-in-Chief
Sanya Sawlani, senior, is a pro procrastinator and avid daydreamer. She can usually be found listening to the 1975 and eating peanut butter chocolate ice...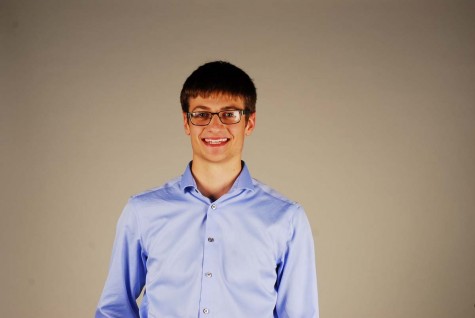 Matt Stockmal, Editor, Editor in Chief
Senior Matt Stockmal lives and breathes the Hinsdale Library. When not found in other areas of the school, he can be found there reading, studying, or...