YiaYia's Pancake House brings grandma's house to you
Breakfast is arguably the most important meal of the day and in that case should be enjoyed. With many options in the area, YiaYia's Pancake House and Restaurant is a cozy choice in Hinsdale. YiaYia's promises to honor grandmas everywhere  and bring back memories of fresh baked goods and fine home cooked meals.
Located in Grant Square, YiaYia's has old school decor which adds to the feeling of being at your grandma's house. I arrived at 11 a.m. on a Sunday and was anxious to have a satisfying brunch. After skimming the large menu which consists of eggs, pancakes, waffles, and even crepes, I was set on the Bananas Fosters Belgian Waffles which are topped with caramelized bananas and cinnamon. After drowning the waffle in maple syrup, I dug in. The waffle was fluffy as it should be and the bananas were super sweet. I wished it had came with a more generous amount of bananas, but it was still tasty. I also tried the Strawberry Banana Pancake, and while it came with three rich pancakes and fresh fruit, they likely can be found at any other breakfast spot.
On top of breakfast foods, YiaYia's also serves a variety of burgers, soups, salads, and sandwiches. They are open from 7 a.m. to 3 p.m. daily and can definitely cater to all of your breakfast and lunch needs in a homey environment. YiaYia's would be perfect for an indulgent meal before a late start or a casual breakfast with your friends or family.
YiaYia's Pancake House and Restaurant is located at 13 Grant Square, Hinsdale. 
Leave a Comment
About the Contributor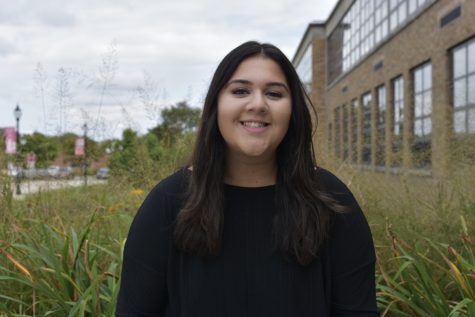 Sanya Sawlani, Editor-in-Chief
Sanya Sawlani, senior, is a pro procrastinator and avid daydreamer. She can usually be found listening to the 1975 and eating peanut butter chocolate ice...