Taco Grill-The hidden Mexican gem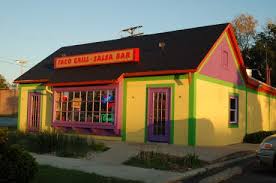 It was the only restaurant on Ogden that was open at 12 p.m. other than McDonald's. The building was bright yellow with fluorescent green borders. Each door was painted bright purple and was accompanied with red gutters. A sign at the top of the shack glared, "Taco Grill– Salsa Bar." Mariachi music was blasting and the front door was left wide open, allowing a cool midnight breeze to flow into the little hut.
Taco Grill serves mostly American interpretations of enchiladas, quesadillas, burritos, tacos, and much more. Although the bulk of their menu is considered to be Tex/Mex, they still serve authentic Mexican meals such as enmoladas, also known as "mole enchiladas." The Taco Grill location in Westmont is relatively new, recently replacing Long John Silver's. It features clean, modern kitchen appliances and furniture. This specific Taco Grill also just installed a salsa bar, making the entire experience more tasty and enjoyable.
After ordering a chicken enchilada dinner, I found my way to the salsa bar, which features all sorts of salsas. I didn't think I could be confronted with such a hard decision after just having to choose what meal to get. However, it dawned on me that no choice had to be made, and I walked back to my table with six cups of different salsas. A bucket of freshly baked tortilla chips was placed in front of me shortly after sitting down.
Colorful decorations hung on every wall and corner of the place: Sombreros, Maracas, pictures of Mexico, and much more. The food arrived barley after I had scraped the last bits of salt from the parchment paper, which didn't take long. In front was a steaming hot assortment of chicken wrapped in fluffy flour tortillas, drowned in sour cream, onion, green salsa, and spices.
After scarfing down my meal I stood up to take my plate to the garbage. Before I got there, however, the owner ran out and took the plate from me, this time again asking with enthusiasm if I had enjoyed my dinner.
Taco Grill exceeded my expectations, offering great food and priceless hospitality.
Leave a Comment
About the Contributor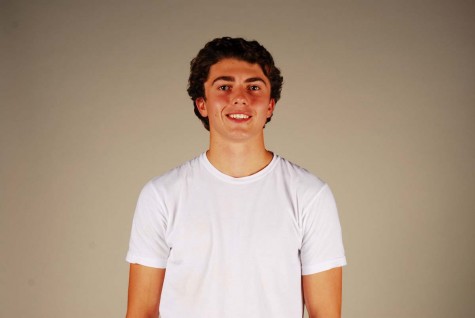 Andrew Bitautas, Writer
Andrew is an outdoors enthusiast and self-taught drummer. He picked up some sticks in first grade and hasn't stopped jamming, playing for the Shoobies,...