Dining with the Devil: Little Creperie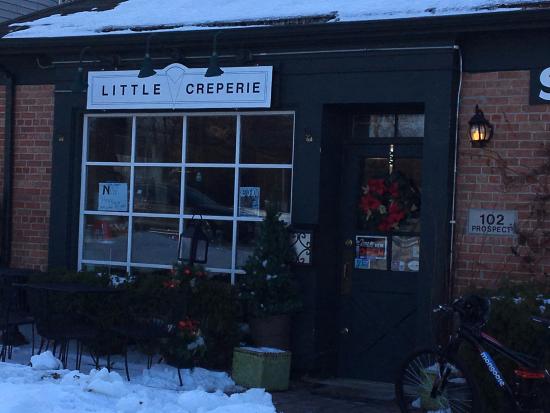 If you're looking for a breakfast joint that opens before 9 a.m., then stop reading this review. Little Creperie is not for those who like to get their day started early, both because of their unusually late opening and their lack of even a single coffee maker.
Little Creperie is fastened between Park Street and Prospect Avenue, next to the Starbucks in Downtown Clarendon Hills. The restaurant sells a wide variety of crepes, ranging from traditional flavors such as blueberry and other fruit variations, to crepes with ingredients you would expect to find in a sandwich or on a pizza.
We ordered the "California" and the "Nutella Fella". Both crepes were nestled in a cardboard holder, resembling a slice of pizza. The California contained ham, cheddar and swiss cheese, avocado, bacon, and mayo. It was somewhat spicy, and although the meat and cheeses were fresh, they did not blend well with the sweet flour wrapping.
The Nutella Fella on the other hand was much more breakfast-like: a fusion of Nutella, crushed chocolate chip cookies, and bananas. The chocolate and hazelnut went great with the banana, offering a truly mouth-watering sensation.
The meal was exceptional, however certain aspects of the restaurant definitely were not satisfactory. After waiting until 9 a.m. to enter the restaurant, we were tired and craving a crepe and a cup of coffee or tea. Due to the restaurant being leased under the same building as Starbucks, Little Creperie is unable to sell coffee or hot tea. You are, however, allowed to buy coffee or tea from Starbucks to bring it over, but nevertheless it is a hassle. We settled instead with some bottled iced tea.
The service at the restaurant was very friendly and had a great small-restaurant feel. At the time, we were two of the three customers in the restaurant, and had a pleasant conversation with the single worker at the time. The crepes were out to us at our outdoor seating in well under ten minutes, and the worker gave us a tutorial on how to use the specific packaging to eat the crepe with ease.
Although the Little Creperie was lacking in some areas, the crepes were of high quality and the overall experience was a pleasant one. If you're looking for a place to go on a sunny Sunday late morning, Little Creperie is for you.
Leave a Comment
About the Contributors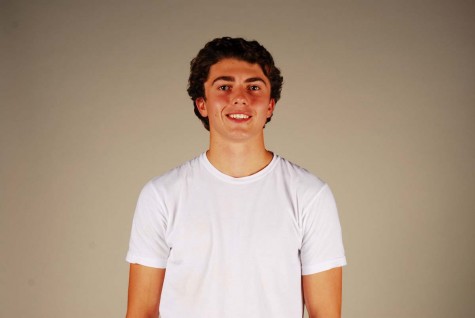 Andrew Bitautas, Writer
Andrew is an outdoors enthusiast and self-taught drummer. He picked up some sticks in first grade and hasn't stopped jamming, playing for the Shoobies,...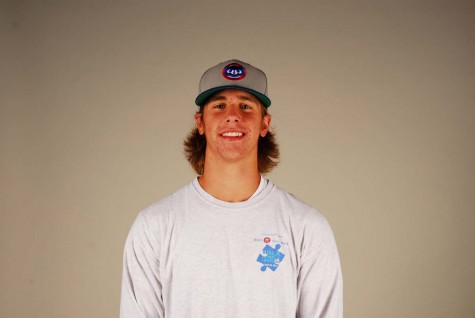 Zak Marinko, Writer
Senior Zak Marinko just joined Advocate this year and knew he wanted to write. Zak keeps himself busy by playing sports year round himself and even ponders...