A mean Japanese cuisine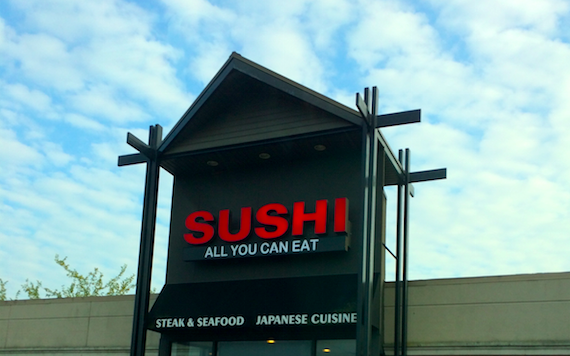 Sakura Nami, an all-you-can-eat Japanese restaurant in Clarendon Hills, offers more than 50 different types of sushi and entrees to choose from.
Walking into the restaurant on a Saturday around 5:30 p.m., I was surprised to see that only three tables were occupied. Despite the emptiness, the chefs and waiters greeted my friend and I with joy and seated us quickly. 
Our waiter proceeded to explain the unique menu and said that if we don't finish our food, we have to pay extra. He handed us the menu and a sheet of paper with a list and a pencil to check off the food we wanted to order. The menu book had pictures for almost every entree which helped in deciding.
For an appetizer, I ordered miso soup. It had a very strong taste at first with a lot of seaweed and tofu, but it was tasty. Then, I checked off chicken teriyaki, the crunchy shrimp tempura roll, the chicken teriyaki roll and fried rice.
The dishes came promptly, which is always a delight. First, I indulged in the chicken teriyaki and fried rice. The chicken was seared in the right amount of teriyaki sauce and was topped with scallions. It was delicious and the chicken wasn't too chewy. The fried rice came out steamy and was flavorful, packed with vegetables and sesame seeds.
Next, I tried the crunchy shrimp tempura rolls. It contained deep-fried shrimp, avocado and cucumbers served in unagi sauce, which is fertilized eel eggs, soy sauce, and sweet rice wine. This dish was my favorite because you really felt the crunch in each bite and the sauce added a sweet taste brought out a sweet and salty feel.
Finally, I ordered the chicken teriyaki rolls. They tasted a lot like the chicken teriyaki entree, but it had a stronger and spicier taste due to the unagi sauce and mayo. Overall, it was delightful and flavorful, as well as a unique alternative for those who don't enjoy seafood. 
To top off the great experience, our waiter brought us Japanese cream puffs for dessert at no charge. They were appetizing as the sweet cream was filled inside a deep-fried, crispy bread.
I would recommend this restaurant to anyone looking for a casual dinner or date, for it was an amazing experience with tasty food and friendly staff all for the price of $19.99. The menu also offers cucumber and avocado rolls for a vegetarian-friendly meal and a plethora of options for any sushi lover. 
Not only would I recommend Sakura Nami, but many others as well.
"I often visit Sakura Nami when I want to eat lots of sushi, [and] it never disappoints," said Alex Graef, senior. "I especially enjoy their system because I get to pay less for more food."
Sakura Nami is located at 439 E Ogden Ave, Clarendon Hills.
Leave a Comment
About the Contributor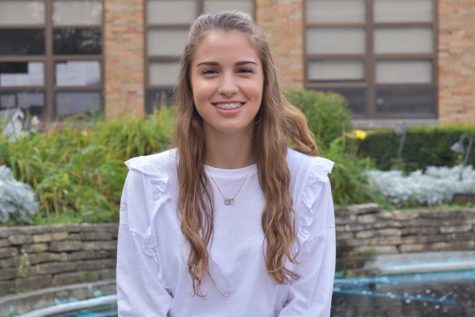 Samia Douedari, Section Editor
Samia Douedari is a senior who enjoys to write whether it's for a class or for fun. Along with being a part of the cross country and track team at Hinsdale...