Students recharge with coffee and smoothies at new, hip cafe
Owl and Lark, a restaurant in La Grange, has become popular with students and teachers since it opened in April. 
Owl and Lark serves coffee and other options such as fresh pressed-juices, smoothies, vegan friendly smoothie bowls, toast, and many superfood add-ons as well.  People enjoy Owl and Lark because their menu is rare to the area.
Caroline Langan, senior, found out about Owl and Lark from a Snapchat in July.  Ever since then, she has been going there frequently.
"The restaurant itself is super cute and trendy, and so I think it all kind of goes together, and they make really good coffee and smoothies, so everything is really tasty there," Langan said. 
Langan explained that the outside of the restaurant has a unique look, as well as the inside.
"It's all white but it has some plants on the tables and stuff; now they have colorful paintings on the wall too, so it's very relaxing and it's super trendy," Langan said.
Owl and Lark became especially popular during the summer because students spread the word around by posting pictures of their food on social media.
"It's the only place close to us that offers that type of food, such as the toast and the smoothie bowls," said Sophie Eck, sophomore. 
The one-of-a-kind menu draws many customers, especially those who want healthy options.
"I like that they offer smoothie bowls and they have almond milk, and they have healthier options than Starbucks or Dunkin Donuts would," Eck said.
Another thing that many people like is that it is only a few towns over from the school. In order to get there, students usually drive or take the train.
The convenience of its location also draws teachers, such as English teacher Ms. Lopez, who found out about Owl and Lark at the beginning of the school year.  She wanted to get coffee with one of her friends, and searched the Internet for coffee places near her location.
"If I want to go after teaching all day, and want to have some coffee or meet a friend…it's right in La Grange, so it's not too far," Ms. Lopez said.
Owl and Lark offers a unique ambiance and healthy food that can be enjoyed by students and teachers, and is located at 41 S. La Grange Road in La Grange. 
Leave a Comment
About the Contributors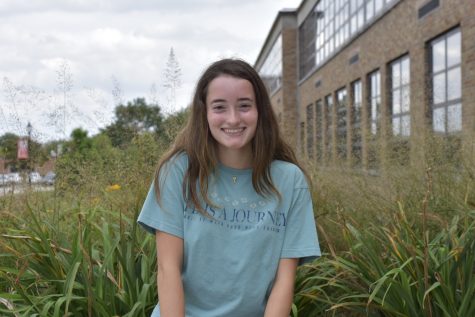 Francesca Halikias, Videographer
Francesca Halikias is a senior who is a videographer on devils advocate and can often be found accidentally putting dollar bills in the quarter slots in...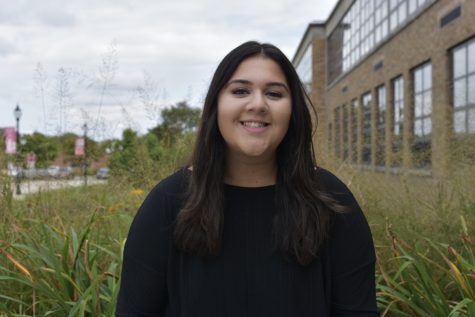 Sanya Sawlani, Editor-in-Chief
Sanya Sawlani, senior, is a pro procrastinator and avid daydreamer. She can usually be found listening to the 1975 and eating peanut butter chocolate ice...