Great time at Grill 89
Whether you're craving a steak or jalapeño cornbread, Grill 89 is the place to go. With a variety of steak, chicken, burgers, and dessert, Grill 89 also offers great food and service.
As I walked in around 5 p.m. on a Friday night, I noticed a lot of unoccupied tables, but it started filling up as I was leaving around 6 p.m. The host was friendly and happily introduced our waiter.
Glancing over the menu, it was hard to decide on just one dish. Finally, I decided to go with the 18 Hour Certified Angus Beef Brisket. It came with cornbread and a choice of beans, slaw, fresh cut fries or whipped potatoes. I picked whipped potatoes, which were creamy and speckled with pepper and potato skin.
The beef brisket was light and blackened to a nice crisp on one side, leaving the top juicy and chewy. The cornbread was nothing like traditional cornbread, it included a twist of jalapeño, leaving your taste buds buzzing with a sweet, spicy and salty taste. I would definitely recommend this dish.
"My favorite dish on the menu would have to be our 89. It's a classic hamburger, but the beef quality is really good. It's really spectacular, [and] better than most burgers I've tried," said Whitfield Stevens, our waiter.
With Stevens' suggestion, it was only right that we tried it. My friend ordered the The 89, which is a burger that comes with cheddar, mustard, mayo, onion, pickles, lettuce and tomato. It's also accompanied with a side of fresh cut fries or mixed greens.
"The meat is very juicy and not too rubbery. The whole [burger] is also very flavorful and seasoned perfectly all around," said Tatum Lovelace, junior.
We also ordered the Free Bird Rotisserie Half Chicken. It was tender, flavorful and not bland and dry as other chicken dishes. Grill 89's chicken is antibiotic free and humanely raised. It comes with lemon pan gravy, whipped potatoes and caramelized brussels sprouts.
After thanking our waiter for the great food, he shared his experience working at Grill 89.
"I love working here. I get to see many people, see fresh faces, [and] get to make people happy by giving them good food," Stevens said.
As well, fellow students enjoy working there because of the joyous atmosphere.
"The atmosphere in Grill 89 is very lively. The people I work with are hilarious, and the service is unbelievably good," said Jackson Castellon, junior.
Overall, Grill 89 is a great place to chill and enjoy some delicious food. I would definitely recommend this restaurant for a hangout place, family dinner or even a date.
Grill 89 is located at 800 E Ogden Ave #21a, Westmont, IL 60559.
Leave a Comment
About the Contributors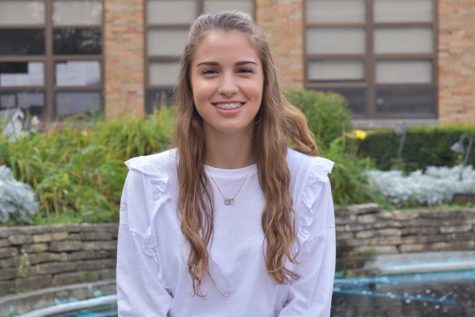 Samia Douedari, Section Editor
Samia Douedari is a senior who enjoys to write whether it's for a class or for fun. Along with being a part of the cross country and track team at Hinsdale...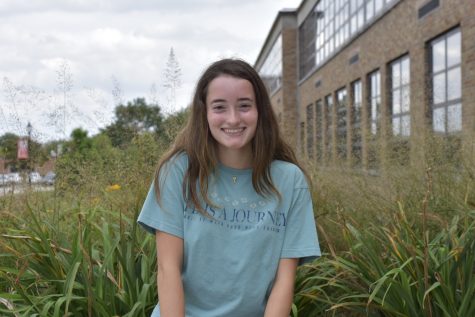 Francesca Halikias, Videographer
Francesca Halikias is a senior who is a videographer on devils advocate and can often be found accidentally putting dollar bills in the quarter slots in...