A guide to the best donut places around town
Oftentimes, it can be a challenge trying to find a favorite donut place, mostly because there aren't many out there. With this thought in mind, here's a guide to help you find the tastiest donuts around town.
1. Dunkin' Donuts
Dunkin' Donuts is perfect for sweet cravings and morning pick-me-ups. It's an American donut company and coffeehouse chain that offers an array of donuts. It's also a widely known corporation, especially within the student community. Their bakery menu consists of long johns, glazed donuts, cinnamon donuts, jelly filled donuts and many more. Not only do they provide food, but they also sell hot and iced beverages.
"The Boston Kreme is the most popular donut and I usually have a great amount of people ordering it when I am working," said Alana Patel, employee at the Hinsdale location on Ogden Avenue.
2. Kirschbaum's Bakery
Kirschbaum's Bakery is an ideal place for well priced and fresh donuts. The bakery is family-owned and has been open for more than 60 years. They offer cake donuts along with raised and filled donuts. The name may not be as popular, but it has more of a relaxed environment. Their donuts are both simple and appealing.
"The chocolate cake donut is the most favored by customers," said Izzy Krupp, staff member.
3. BB's Baby Donuts
A few years ago, BB's donuts was opened right outside the baby store, Beautiful Beginnings in Western Springs. They only sell mini donuts, which is how the name came to be. The menu is full of different flavored donuts which include Snickers, Cookies and Cream, Baby Nutella and several more. This place is excellent if you are looking for a sweet treat to snack on.
4. Krispy Kreme
Krispy Kreme is a longtime chain that markets a great deal of savory donuts. The company resembles Dunkin' Donuts, but their donuts are available in stores and at following locations. The menu is comprised of donut holes all the way to holiday themed donuts. As of right now, buyers are able to purchase a green St. Patricks donut, in spirit of the upcoming occasion.
"The glazed donut is super light and fluffy. I felt like I could've eaten 20 at one time," said Layla Byrd, junior.
You can find Dunkin' Donuts at 150 E. Ogden Ave., Hinsdale, Ill. 60521, Kirschbaum's Bakery at 825 Burlington Ave., Western Springs, Ill. 60558, BB's Baby Donuts at 4472 Lawn Ave., Western Springs, Ill. 60558 and Krispy Kreme at 412 E Devon Ave., Elk Grove Village, Ill. 60007.
Leave a Comment
About the Contributors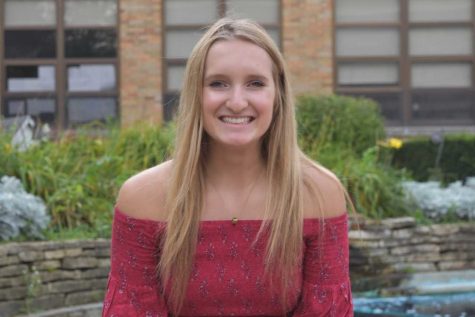 Sydney Seda, Managing Editor
Sydney Seda is a senior who loves to have a good time. You can catch her watching multiple episodes of Grey's Anatomy or volunteering at Hinsdale Hospital....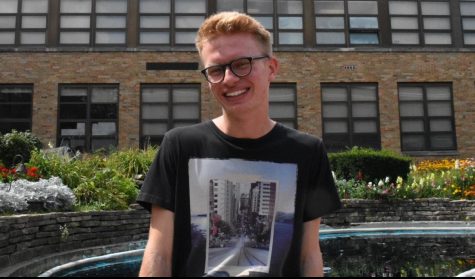 Nick Seda, Section Editor
Nick Seda, a senior at Hinsdale Central, is a section editor for multimedia on Devils' Advocate, whom enjoys traveling the world, taking pictures...