Tomato Bar adds an artsy aspect to Willowbrook
The modern pizza bakery, Tomato Bar, opened in November 2016 and serves craft pizzas, calzones, salads and oven-baked sandwiches.
Located in the Hinsdale Lake Commons Shopping Center, Tomato Bar has a contemporary and stylish feel which contributes to the new area around it. I arrived at 4 p.m. on a Sunday afternoon and instantly observed the busy environment. The restaurant was very open and large, giving the inside an appealing look. The use of reds and blacks followed throughout the whole restaurant. There were multiple flat screen TV's to keep people occupied when dining in. I was able to see the large pizza oven and the cooks spinning dough when I made my visit.
After skimming the extensive menu, which consisted of many diverse pizzas, I decided to order a large Californian pizza. Customers have a choice of either getting specialty pizzas or making their own. Some of their specialty pizzas include Heavy Soul with BBQ sauce, Magic Potion with Italian sausage, Greenhouse with greek olives, Soulchaser with roma tomatoes, and a handful of others.
Tomato Bar originally started from two friends with an idea to open up a pizza place. The first one was opened in Indiana and now more are starting up in Illinois. At the nearby location, the workers are full of dedication and ambition.
"I quit my job that I went to college for and worked here. I've been working for the corporation for two years and I love it so much more," said Brecken Urban, waiter.
In a conversation with the manager, she told me her opinion on what stands out when comparing the restaurant to other pizza places.
"I have worked with the owner ever since I was first hired. The owners have done a nice job with customer service and what it means to make great food," said Sydney Wagner, waitress.
All in all, my experience at Tomato Bar was one of a kind. Every staff member I talked to welcomed me with a smile. The menu had a great amount of food and it was clean. The wide range of toppings and bases made the restaurant stand out from other self-building pizza places that I have been to. I definitely recommend stopping by Tomato Bar.
This March, the staff members will be celebrating the chain's five year anniversary.
You can visit Tomato Bar at 6300 Kingery Hwy #100, Willowbrook, Ill. 60527.
Leave a Comment
About the Contributors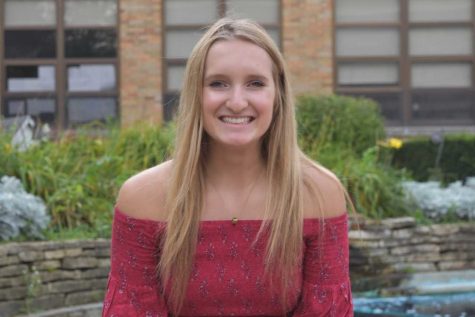 Sydney Seda, Managing Editor
Sydney Seda is a senior who loves to have a good time. You can catch her watching multiple episodes of Grey's Anatomy or volunteering at Hinsdale Hospital....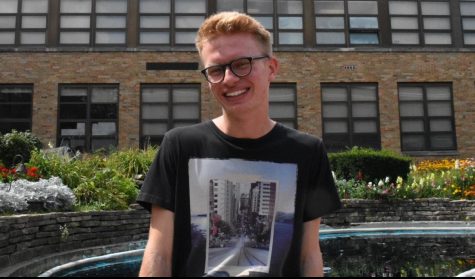 Nick Seda, Section Editor
Nick Seda, a senior at Hinsdale Central, is a section editor for multimedia on Devils' Advocate, whom enjoys traveling the world, taking pictures...