Krispy Kreme is worth the drive
Those determined enough to make the half-hour trek to Elk Grove Village to visit the nearest Krispy Kreme Doughnuts are greeted with the potent scent of fried dough upon exiting their car. Few ever regret making the long drive once they get their hand on a freshly glazed donut plucked straight from Krispy Kreme's iconic conveyor belt of goodness. Devil's Advocate decided to experience this elusive donut establishment for ourselves. Despite consuming our collective body weight in donuts, we lived to tell the tale.
It is immediately apparent from the hundreds rolling off the conveyor but that the classic glazed donuts is Krispy Kreme's best selling item. They melt in your mouth instantly and can satisfy any craving. For St. Patrick's day, which was when we happened to visit, Krispy Kreme offered a green glazed doughnut as a festive touch.
They also feature numerous other variations of the glazed donut including creme filled, frosted, sprinkled, old-fashioned and even Power Rangers themed doughnuts. If you're looking for a caffeine boost or just something to wash down your doughnuts with, they offer a variety of hot and cold coffee drinks.
A certain lack of health-consciousness is required to set foot in such an establishment in the first place, but any remaining self-restraint goes out the window as each patron steps up to order. If you think one person eating a dozen donuts is insane, then you would be correct. Nevertheless, a dozen donuts, which cost around $10, seems to be the most popular request.
The crowd was somewhat sparse inside, but hardly slow for 11:00 a.m. on a weekday, and the drive through was firing on all cylinders. Inside sat a mix of senior patrons making quiet conversation, locals on work breaks and mothers with young children. A diverse enough crowd that a group of high schoolers making an appearance during the school day garnered very little attention at all.
Despite numerous Krispy Kreme's having been shut down in previous years for health code violations, this store was seemingly kept in great condition, and bathroom accommodations were very hygienic.
For those craving a fix of fresh donuts and don't mind the half-hour drive to the stunning village of Elk Grove, a visit to our nearest Krispy Kreme is sure to be a positive experience.
Krispy Kreme is located at 412 E Devon Ave, Elk Grove Village, Ill.
Leave a Comment
About the Contributors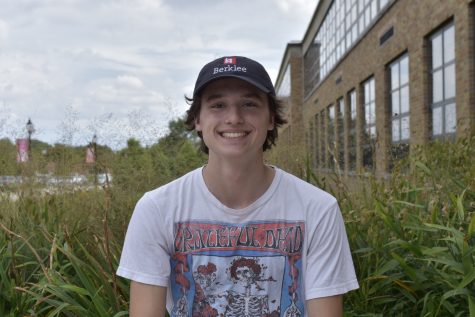 Emmett Grundberg, Writer
When he's not chasing the headiest Phish jams, he's probably at Toyota Park watching the Chicago Fire find new and creative ways to lose soccer games....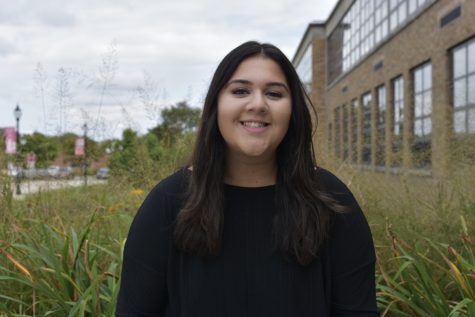 Sanya Sawlani, Editor-in-Chief
Sanya Sawlani, senior, is a pro procrastinator and avid daydreamer. She can usually be found listening to the 1975 and eating peanut butter chocolate ice...