Roll with Oishi Sushi
Oishi Sushi, an all-you-can-eat Japanese restaurant in Willowbrook, presents authentic cuisine that appeals to any sushi lover.
When walking into the restaurant on a Wednesday around 5 p.m., I felt a wave of serenity wash over me. There was a peaceful vibe, especially due to the soft music playing in the background. The walls were a crimson color and the inside contained numerous plants. The dining area was split into two parts, providing more privacy for the visitors.
After glancing at the dinner options, I knew I would have a hard decision to make. The menu ranged from a variety of nigiri to special rolls, some being Angel Wings with cream cheese, Spicy Girl with mango, Black Pearl with tuna and many more. In addition, the menu displayed Mochi ice cream for dessert. Finally, I ordered the Boston roll and split it with my brother. It was mouthwatering and comprised of different flavors.
Aside from that, my brother and I decided we would order the classic California and Avocado roll. They weren't as savory, but still tasted delicious.
Once we finished our food, the owner of Oishi, Charlie Kwak, shared his favorite part about working at the restaurant.
"I really like working here because you meet a lot of new people on a daily basis," said Kwak.
Not only that, but he also gave us some pointers when browsing through the menu.
"Try new things every time you come in and that way you find out what you like better. In my opinion, if I had to choose, the Godzilla would be my favorite roll," Kwak said.
A few moments after, Charlie came back and gave us free strawberry Japanese drinks. I appreciated how generous and easygoing he was to people eating at the restaurant.
All in all, I certainly recommend Oishi Sushi. The staff members are delightful, the food is delectable and the service is quick. The prices are pretty cheap and they even offer party trays for large events. I will for sure stop by sometime soon to sample more rolls.
You can visit Oishi Sushi at Hinsdale Lake Commons Shopping Center, 6300 Kingery Hwy #106, Willowbrook, Ill. 60527.
Leave a Comment
About the Contributors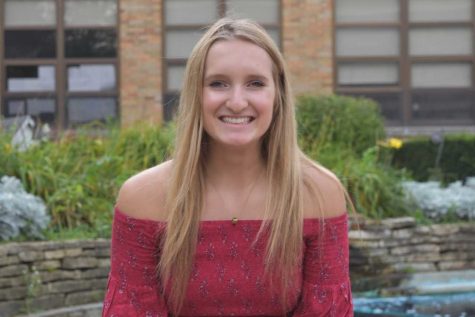 Sydney Seda, Managing Editor
Sydney Seda is a senior who loves to have a good time. You can catch her watching multiple episodes of Grey's Anatomy or volunteering at Hinsdale Hospital....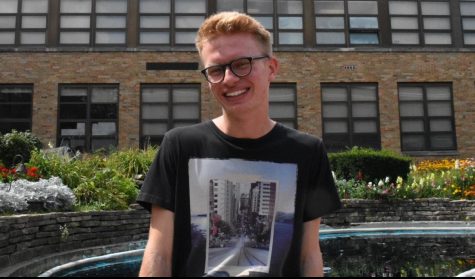 Nick Seda, Section Editor
Nick Seda, a senior at Hinsdale Central, is a section editor for multimedia on Devils' Advocate, whom enjoys traveling the world, taking pictures...