Girls' softball starts strong
A month into their season, Girls' Varsity Softball is going strong with a winning record of 4-3. The team is constantly improving, and the players are focused on making their name known among opponents.
¨So far the season has gone pretty well, but we are definitely still getting a feel for ourselves as a team," said Julia Chatterjee, junior shortstop. ¨My goal is to just keep getting better; I don't ever want to peak, but continue progressing."
Some season highlights have included wins by 6 or more runs, including a 11-5 victory over district rival Hinsdale South.
¨I want to be contenders,¨ said Abbi Shaker, senior catcher. ¨I want to get off that bus at away games or other teams to come to us knowing our name and that it isn't going to be easy to play us.¨
The team has many experienced players, who started playing in elementary school. Many of them have also been on varsity for the entirety of their career, so the girls know each other well. Another key to their success is their team chemistry and camaraderie.
¨Our team is special because we are all so quirky and always have a good time,¨ said Serena Martinath, senior pitcher. ¨We really trust each other, and can count on one another.¨
The team is coached by Brittany Wolski and assisted by Lee Maciejewski. Their leadership is essential to the success of the team.
¨I think [Wolski and Maciejewski's] relationship resembles what makes our team special, which is diverse personalities working together. Our team unifies girls with different perspectives and interests, and I never would have known the girls on my team if I had not played softball," Chatterjee said.
The girls must stay in shape both physically and mentally while in season in order to remain competitive. They have both games and practices regularly, with sometimes up to five games in a row.
¨My favorite part of the game is the strategy, because not everyone realizes the mental game that is really behind the fundamentals,¨ Shaker said.
The team has games coming up at home every day the week of April 17. Their next game is against Metea Valley on April 18 at 4:30 p.m. on the softball field.
Leave a Comment
About the Contributors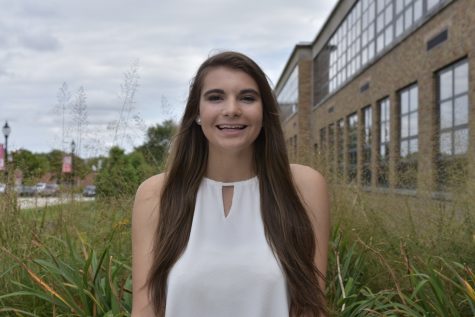 Shannon Ging, Sports Editor
Senior Shannon Ging loves writing for Devils' Advocate, especially if it is about sports. She spends most of her time cheerleading, whether it's for the...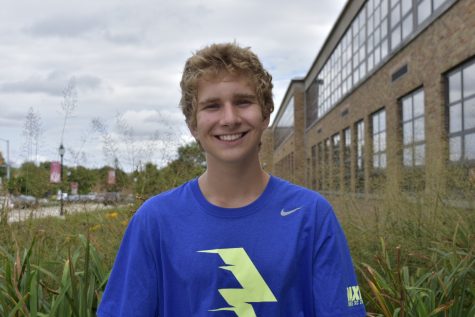 Joseph Miscimarra, Multimedia Editor
Joseph Miscimarra, multimedia editor for Devils' Advocate, enjoys eating absurd amounts of cereal to fuel his busy day. When he isn't volunteering for...