Softball team defeats Proviso West
The softball team faced off against Proviso West on Friday, April 20 at home. The team won the high-scoring match up 24-21.
During a season filled with rainouts and cancellations, the weather held up for the team to take the field. The team entered the matchup after playing only six games all season and with a record of 0-4 against a 5-5 Proviso West team.
Proviso West began the first inning by scoring two runs, but the Red Devils came out swinging and ran in 12 runs to start the game.
"The [first] inning was very exciting and eventful," said Lainey Harvey, freshman and outfield. "Everyone was getting into it and getting excited. It was a big inning for us, and I think it got the whole team pumped."
Victory seemed imminent for the Red Devils at the conclusion of the first inning of seven, but Proviso West responded with eight unanswered runs, making the score 12-10.
With Proviso West on the doorstep of coming back, the team answered with eight runs during the third inning and doubled Proviso West's score at 20-10.
"Our bats have been on fire, giving our pitchers a bit of a break. Unfortunately, we are limited on pitchers this year, so our defense and offense will have to be top notch to hold our own with some of the more difficult teams we face in the conference," said Piper Huffman, junior and first base.
Proviso West ran four more in to cut the deficit down to six in the fourth inning, but the team remained up until the end.
The team survived a late comeback attempt in the seventh and final inning. The score entering the inning was 24-15, and Proviso West scored six runs, but it was too little too late as the team put an end to the run defensively and ended the game 24-21.
"Getting our first win feels so nice, and I think it boosted our confidence level even higher, and we are ready to get some more," Harvey said.
The team still has plenty of games left the rest of the season with multiple reschedules coming up. However, its next official game is on Friday, April 27 against Glenbard West at home.
Leave a Comment
About the Contributors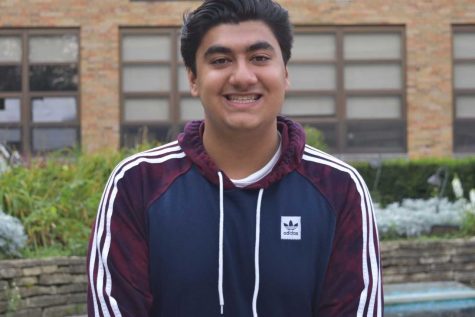 Kabir Sawlani, Editor-in-Chief
Kabir Sawlani is a senior who enjoys traveling and listening to hip-hop and alternative music. When he isn't cheering for the Cubs or the Bears, you can...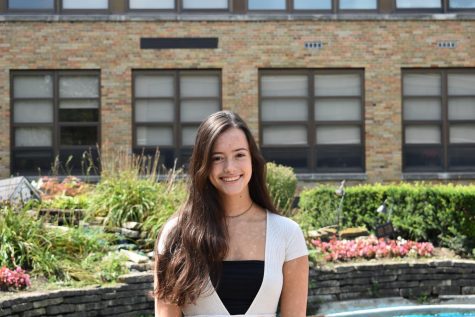 Marelena Halikias, Photographer
Marelena Halikias is a senior photographer for Devils' Advocate. She can commonly be found crying over reruns of The Joy of Painting, offering to sell...