The District brings a new flavor to Oakbrook Center
The District, recently opened in the heart of Oak Brook Mall near Nordstrom, provides a hot spot for local visitors and shoppers to grab a bite to eat.
The area is right next door to the new AMC theatre, occupying 14,000 square feet. The District markets many unique foods, so it gives both kids and adults an array of options. The dine-in restaurants in this region consist of Porkchop, Pie Five Pizza Co., Cilantro, Davids Tea, Greek Kitchen, Stans Donuts, Nando's and Potbelly.
The District's modern look includes wooden chairs, glass garage doors and stylish light fixtures. It is both clean and calming, with a great amount of light shining in from the windows. The color scheme is neutral, yet there are some sudden pops of color. The alternative music that is played inside is perfect, since it is enjoyable and levels out the noise from numerous conversations. The food stands surround the seating area, giving off an airy feel.
After walking in and going through multiple choices, I decided to order from Cilantro. They mostly serve Mexican cuisine, but there are a few twists incorporated in the menu. After talking to the cashier, she helped guide me towards my final order. I went with tortas, which is a burrito, but on sandwich bread. I ordered the tortas with chicken, and it was exceptional. It was warm, juicy and contrasted from any other mexican dish I've eaten in the past. Even though it was $7.95, it was worth the money.
The employee who assisted me with my food also told me what makes their restaurant one-of-a-kind.
"We are authentic and make real Hispanic food. Not only that, but it's also fresh and made right in front of customers," said Claudia Tortos, staff member.
Because of the close location, The District attracts many students who are looking for a trendy new place to eat.
"I like that it has diversity in its food options. The variety is what really draws me in. It's atmosphere is inviting and fresh," said Gretchen Huber, junior.
DMK Burger will be added to the list of quick-service options this spring. You can find The District at 100 Oakbrook Center, Oak Brook, Ill. 60523.
Leave a Comment
About the Contributors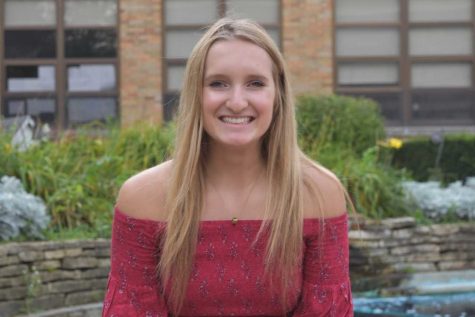 Sydney Seda, Managing Editor
Sydney Seda is a senior who loves to have a good time. You can catch her watching multiple episodes of Grey's Anatomy or volunteering at Hinsdale Hospital....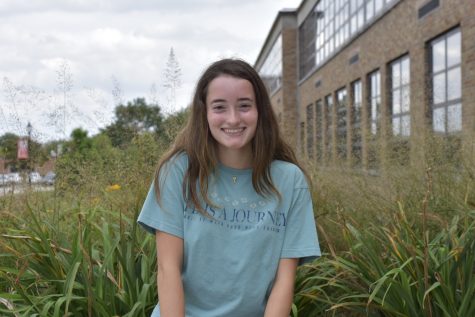 Francesca Halikias, Videographer
Francesca Halikias is a senior who is a videographer on devils advocate and can often be found accidentally putting dollar bills in the quarter slots in...