Living the healthy life with Protein Bar
Snuggled next to La Fitness on York Road, Protein Bar is an up-to-date healthy restaurant that serves bowls, salads and protein smoothies.
Protein Bar has both a simplistic and bright vibe. It is an ideal place to visit if you want to enjoy a fresh meal and socialize. Inside, there are wooden chairs, orange stools and mesmerizing light fixtures, giving off a clean look. The interior of the space follows an orange and white color scheme. The restaurant provides both table and booth seating so customers have more than one option.
The menu has a large range of healthy choices which incorporates breakfast scrambles, oatmeal, soups, chilis, burritos and wraps. Protein Bar is known for their smoothies such as the Avo-Matcha, The Red Line, Beetbox, Fruit Loop'd and Millennium Perk. Not only that, but the menu is fully equipped with nutritional information. Aside from the original foods, there is a customizable menu that serves vegan and gluten-free needs. When exploring the site, the corporation gives advice on how to achieve a healthy lifestyle.
I took some time to overlook the menu and decided to order the Classic Buffalo wrap. It was delicious, even though it was on the spicier side.
Before I placed my order, I had the opportunity to have a conversation with one of them employees. She shared what stands out about Protein Bar.
"It's our culture that we are changing, including how people eat on the go," said Laurie Schild, general manager.
Protein Bar tries to draw new people in by providing great taste and healthy ingredients that fulfill nutritional needs. Even students are giving it a try so they can indulge in good health.
"Protein Bar is the only food place that I feel good after eating at," said Munaj Alikhan, junior.
All in all, I definitely recommend Protein Bar. If you are on a diet or want to say goodbye to junk food, it's a great place to pay a visit to. The employees are kind, the service is quick and the prices are affordable.
Protein Bar is located at 2040 York Rd, Oak Brook, Ill. 60523.
Leave a Comment
About the Contributors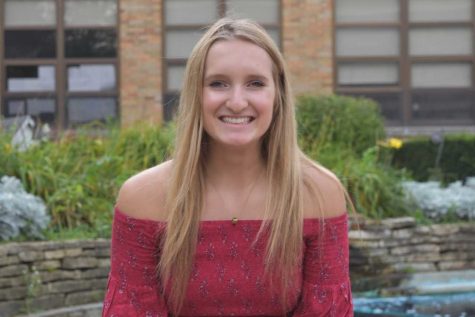 Sydney Seda, Managing Editor
Sydney Seda is a senior who loves to have a good time. You can catch her watching multiple episodes of Grey's Anatomy or volunteering at Hinsdale Hospital....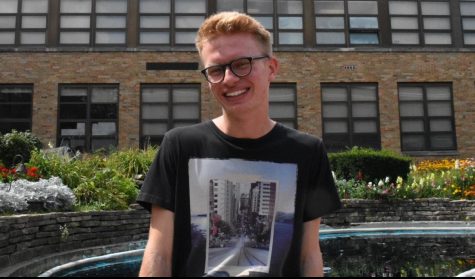 Nick Seda, Section Editor
Nick Seda, a senior at Hinsdale Central, is a section editor for multimedia on Devils' Advocate, whom enjoys traveling the world, taking pictures...