Boys' tennis places third at Deerfield Invite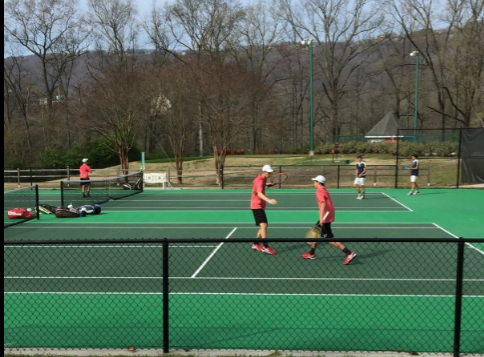 The Hinsdale Central boys' tennis team placed third in the Deerfield Invite on Saturday, May 6 at Deerfield High School and Lake Forest High School. The team was missing junior Zack Elliott, their No.1 singles player, due to wrist tendonitis.
At the invite, Central's third and fourth doubles teams both got to the semifinals. Some of the players who stood out included junior Andrew Buhelos, junior Trevor Hamilton, senior Nick Kim, and sophomore Billy Burress. However, some Central players were not happy with the overall results of the invite.
"The Deerfield Invite was not our greatest tournament I think we finished," Buhelos said. "It's different from other tourneys because we get very good competition which is good practice."
Having a week without any invites or competitions, the team believed that they put in a good week of practice in preparation for the Deerfield Invite, yielding high expectations. Although it may have seemed like just another tournament, this was the first time the team has participated, so they didn't know exactly what to expect.
"What was surprising was the level of competition," said Jack Singer, sophomore. "We are used to seeing high level teams from New Trier and Highland Park, but to see the level from teams like Stevenson and Glenbrook South was impressive."
Still, Central continues their hot start with only one finish outside the top five, that being when they placed sixth at the Deco Turf Team Championships, where they were up against the top teams in the nation. Central will look to continue their success when they host New Trier High School on May 8 and Marquette University High School on May 12. At the same time, they will look to heal up and get ready to compete for conference, which starts May 12. Following that, they will look to make a run for state starting May 20, something which Central tennis is used to.
Leave a Comment
About the Contributor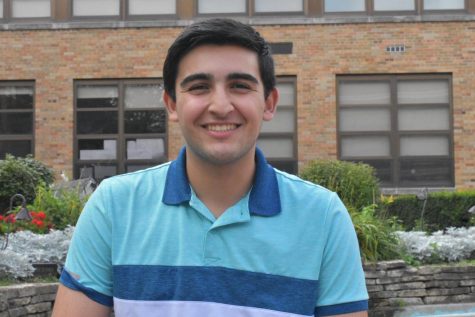 Ali Ardehali, Section Editor
Ali Ardehali, section editor for sports and A&E, is a senior who dedicates much of his time keeping up with the sports world. Despite recent struggles...