Starbucks' "Frappy Hour" returns
Starbucks is well known for its wide variety of drinks, especially seasonal favorites. As an added bonus with the introduction of the Midnight Mint Mocha frappuccino and the return of the S'mores frappuccino, Starbucks offered ¨Frappy Hour¨ between 3-6 p.m. from May 5-14. During this time, customers could order any size frappuccino and pay only half price.
Frappuccinos gained a lot of traction preceding the promotion because of the limited time Unicorn Frappuccino, which was found repeatedly on social media due to its sour taste and unique coloring. Even though it could only be ordered for five days, it brought a lot of attention to the other flavors before Frappy Hour kicked off.
"I look forward to Frappy Hour every year," said Jane Kealy, senior. "It brings me back to middle school when that's all my friends and I drank."
Although the promotion was only a week long, its placement in the beginning of the summer encouraged customers to return even beyond the deal for other types of drinks.
"I don't drink frappuccinos very often, but I love going [to Starbucks] for iced caramel macchiatos," said Caroline Langan, senior.
Personally, I enjoyed Frappy Hour because it meant the return of my favorite frappuccino, S'mores. I feel much less guilty spending only $3 rather than $6 for 20 ounces of pure sugar, but I will definitely return throughout the season for more.
Table clock says it's time to get half off any Frappuccino. 3-6 pm, now through Sunday 5/14. #FrappuccinoHappyHour pic.twitter.com/7Scp6gZOnl

— Starbucks Coffee (@Starbucks) May 9, 2017
"I found out about Frappy Hour via Twitter, where Starbucks tweeted out a reminder to everyone that retweeted them," said Olivia Carter, senior. "I thought this was a smart marketing strategy, and it reminded me to stop by during that week."
Although frappuccinos have returned to full price, the limited time S'mores and Midnight Mint Mocha will still be available throughout the summer.
Leave a Comment
About the Writer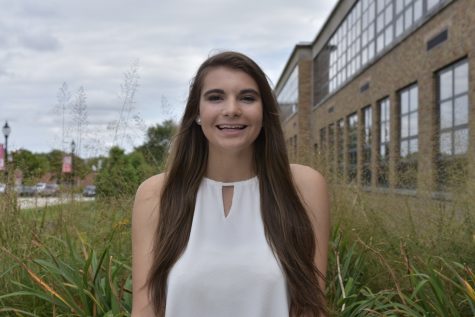 Shannon Ging, Sports Editor
Senior Shannon Ging loves writing for Devils' Advocate, especially if it is about sports. She spends most of her time cheerleading, whether it's for the...