Rugby Club kicks the bucket
After two years, the school cut the rugby team from its list of sports.Coach Nicholas Gebhart and Coach Ann Mayhan resigned as coaches at the end of the previous school year, and with their resignations, the club could no longer run.
"I'm really sad there's no more rugby. I loved the fact that I was a part of a team that has done so well in the past and that we were able to make a name for ourselves and represent Hinsdale Central the best way we could," said Ellie Margason, senior. "The rugby team brought many kids together who had a passion for the sport and working hard."
The club ran from January 2016 to June 2017 with its two unpaid volunteer coaches, who facilitated a positive environment for all members.
"This sport brought every player together, it didn't matter if you were big or small, if you had the drive to play, you'd play," said Noah Martinez, junior. "It was a family oriented sport."
Both of the team's coaches had reasoning behind their resignations.
"Mr. Gebhart had a baby and needs to be home, and Ms. Mayhan got a full time coaching job that she is going to get paid for," said Mrs. Sally Phillip, Activities Director. "The only way we can have a club at [school] is to have a faculty sponsor, and we don't have a faculty sponsor anymore."
Mrs. Phillip believed she had no choice but to discontinue the team due to an insufficient amount of coaches who could take over.
"I am so thankful for what Mr. Gebhart and Ms. Mayhan did last year, I don't know how they sacrificed all that time and did all that," Mrs. Phillip said. "They provided so many opportunities for kids to get involved, and I hope those kids can find something else to do in the meantime."
If any faculty members express an interest in sponsoring the team, rugby may return as a sport.
Leave a Comment
About the Contributor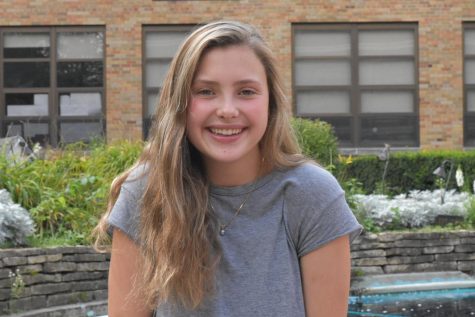 Leah Stevens, Section Editor
Leah Stevens is a senior who is constantly seen with a smile on her face and she loves to make people laugh. She lives by the motto "YOLO", and if you...