Cheesie's: An easy cheesy choice
Open since July 13 in downtown La Grange, Cheesie's quickly became one of students' favorite grilled cheese restaurants.
Cheesie's has made its way to the top of restaurant favorites at Central. Its chill atmosphere and kind staff makes the experience perfect for a place to hang with friends or a date.
"Cheesie's has great service and it's really cool because it's a setting that works for both kids and adults. I got 'The Popper' sandwich and it was great," said Alexandria Haynes, senior.
Right when you enter, you see a huge chalkboard with the menu of various types of grilled cheese sandwiches, as well as soup, appetizers, and salad.
Around 5 p.m. on a Friday, the atmosphere was abnormally quiet, and only a few tables were occupied. Despite the calm ambiance, Cheesie's is decorated with about 10 TVs plastered on the wall, showcasing different sports games, and video games sat in the back corner for kids.
"I love working here because they treat the employees really well. It's casual, but they keep things going," said Moana Swan, crew member.
The staff was sweet, and they greeted me with genuine smiles as I walked in. After ordering my sandwich, they gave me a number, and I was able to seat myself wherever I liked. Our waiter was polite as he asked about our day and made conversation.
"[Cheesie's is] really family friendly because we have video games and chalk that you can draw with on tables for the kids, but we're building a bar soon, so I'd expect it to be a little more for adults during the day," Swan said.
Aside from the ambiance and atmosphere, the food was amazing. I ordered "The Mac," which comes with American cheese, Merkt's cheddar cheese, and homemade macaroni and cheese on Texas toast. The bread was buttered and grilled to a crisp, and the sandwich was overflowing with cheese. The cheese was hot and gooey and melted right in my mouth.
"'The Mac' is heaven in a sandwich," said Camisole Comstock, senior.
My friend ordered "The Melt," which included American cheese, chihuahua cheese, marinated chicken breast, bacon, Thousand Island dressing, and tomato on Texas toast. She said she would definitely recommend it because it was one of the best grilled cheese sandwiches she's tried.
The restaurant also makes food on the go, whether it be for citywide events like Lollapalooza or school-specific events like the annual powderpuff game.
Cheesie's is located at 46 South La Grange Road, La Grange, Ill., 60525
Leave a Comment
About the Contributors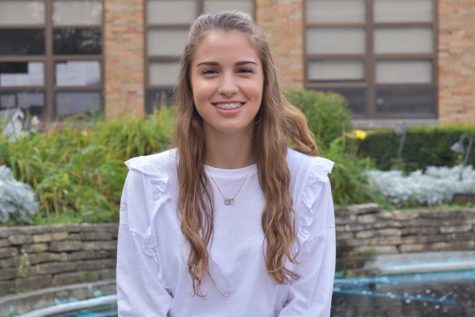 Samia Douedari, Section Editor
Samia Douedari is a senior who enjoys to write whether it's for a class or for fun. Along with being a part of the cross country and track team at Hinsdale...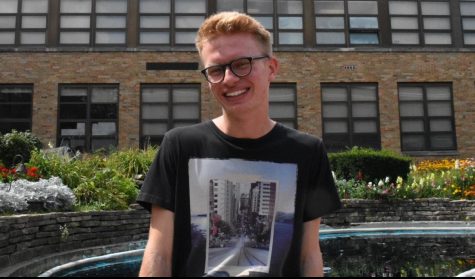 Nick Seda, Section Editor
Nick Seda, a senior at Hinsdale Central, is a section editor for multimedia on Devils' Advocate, whom enjoys traveling the world, taking pictures...