DIY Pumpkin Spice Latte
On Tuesday, Sept. 5, the pumpkin spice latte (PSL) made its triumphant return to Starbucks locations across the country. However, customers have to pay $4.25 minimum each time they want a taste of the seasonal drink, which can add up quickly. In this video, we show you a simple way to make a PSL in the comfort of your own home.
"I drink pumpkin spice lattes almost everyday," said Ashley Fodor, junior who's featured in the video. "This homemade PSL was one of the best I've had."
Buying coffee every day gets expensive, so save a trip to your local coffee shop and your wallet by making this do-it-yourself drink at home. The recipe can be found on the Food Network's website and below.
Ingredients:
1 cup milk
2 tablespoons pure pumpkin puree
1 tablespoon sugar
1/4 teaspoon pumpkin pie spice, plus more for sprinkling
1/4 teaspoon pure vanilla extract
1/4 cup hot espresso or strong brewed coffee
Sweetened whipped cream, for serving
Steps:
Combine the milk, pumpkin puree, sugar, pumpkin pie spice and vanilla in a medium microwave safe bowl.
Cover the bowl with plastic wrap and vent with a small hole.
Microwave until the milk is hot, 1 to 2 minutes.
Whisk vigorously until the milk mixture is foamy, about 30 seconds.
Pour the espresso or coffee into a large mug and add the foamed milk.
Top with whipped cream and a sprinkle of pumpkin pie spice.
Leave a Comment
About the Writers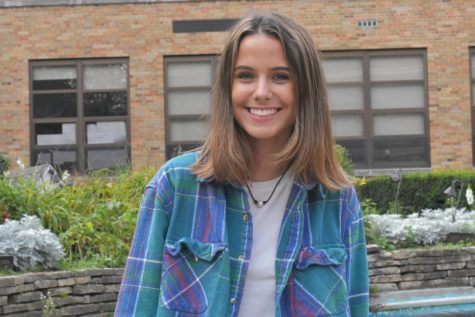 Abby Stephens, Photographer & Videographer
Abby Stephens is a junior who enjoys all things that make a difference in people's lives. She loves making people smile and helping everyone in need. You...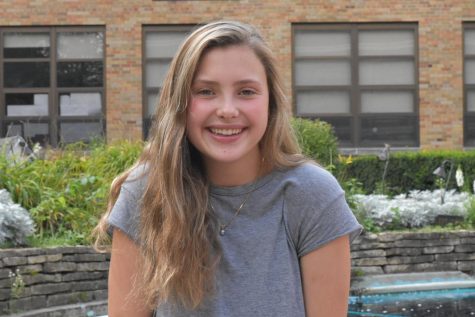 Leah Stevens, Section Editor
Leah Stevens is a senior who is constantly seen with a smile on her face and she loves to make people laugh. She lives by the motto "YOLO", and if you...