Get to know the October Athletes of the Month
Every month the school recognizes athletes from each sport for their work and accomplishments. These athletes vary in their grade level and in the reasons they were selected to be awarded the honor of Athlete of the Month. At the beginning of November, the Athletic Department announced its October Athletes of the Month.
Athletes of the Month are chosen by the coaches of each sport that's in season, with oversight from Athletic Director Mr. Dan Jones.
"Mr. Jones sends an email to all the head coaches, of varsity sports only, and the email asks them to choose who should be the Athlete of the Month for the prior month" said Mrs. Jenny Mack, assistant to the Athletic Director.
The coaches look for athletes who have stood out at competitions or shown leadership skills, in addition to contributing other positive qualities to the team. Coach Bob Barber chose Rachel Fuechtman, junior, to be the girls varsity swim team's Athlete of the Month.
"Rachel tapered [shaved and trained down), before conference so the team could pull out a one point win," Coach Barber said. "To do this, Rachel sacrificed parts of her sectionals performance to benefit the team at conference."
The students who received the honor of October Athlete of the Month were Rene Barnard, Aidan Cruickshank, Rachel Fuechtman, Ian Stevenson, Charlotte Jaeger, Ryan Counts, Gillian Filer, Olivia Kreischer, Grace McCabe, Mac McClear, and Grace Kennedy. To get to know the athletes, watch the video above.*
The athletes for the month of November will be coming out soon after the beginning of December.
*Gillian Filer was unavailable to comment.
Leave a Comment
About the Contributors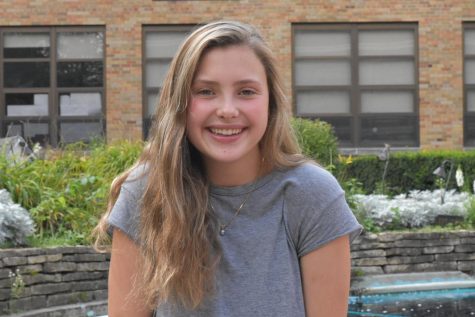 Leah Stevens, Section Editor
Leah Stevens is a senior who is constantly seen with a smile on her face and she loves to make people laugh. She lives by the motto "YOLO", and if you...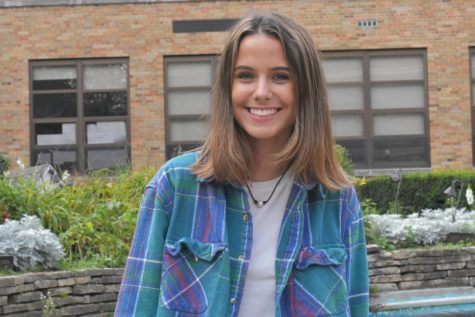 Abby Stephens, Photographer & Videographer
Abby Stephens is a junior who enjoys all things that make a difference in people's lives. She loves making people smile and helping everyone in need. You...