It's pie season at Bakers Square
During the holiday season, pie is a key part of a meal. To make the most out of your holiday dessert selection, I would recommend trying a pie from Bakers Square. After all, they do have the "best pie in America."
I chose to order a slice of the Southern Pecan pie. It was sweet with a hint of a salty taste. The filling was caramel and rich in taste along with toasted Texan pecans on top. Overall, the pie was amazing, and I would definitely get it again.
The second pie I tried was the Lemon Supreme, which was filled with tangy lemon filling and topped with whipped cream. The crust was easy to cut through and crumby. It was delicious and crispy with a nice golden color. I would also get this pie again.
Whether it's for Christmas, New Year's Eve, or any other holiday, Bakers Square has you covered in making sure you serve the tastiest pies possible. However, dining in at Bakers Square is also another option. Their standard hours are from 7 a.m. to 11 p.m. However, on Christmas Eve, they're open from 7 a.m. to 6 p.m, from 7 a.m. to 8 p.m. on Christmas Day, and from 7 a.m. to 11 p.m on New Year's Eve and Day.
Bakers Square is always there to satisfy your sweet tooth on the holidays with a wide variety of pies. Not only do they offer a selection of pies, but also a variety of plates to please your stomach during the holidays. You can even reserve a pie here.
Bakers Square is located at 7409 Kingery Hwy, Willowbrook, Ill. 60527.
Leave a Comment
About the Contributor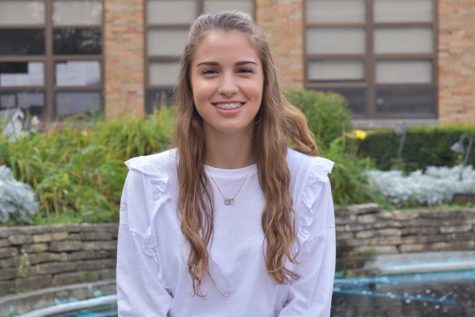 Samia Douedari, Section Editor
Samia Douedari is a senior who enjoys to write whether it's for a class or for fun. Along with being a part of the cross country and track team at Hinsdale...