Late-night scrunch
On Saturday, Feb. 3, the annual winter dance is taking place, and it is a great opportunity for some late-night scrunch. After you leave the field house on Saturday night, be sure to hit one of these restaurants up.
Los Burritos Tapatios, otherwise known as Los B's, has always been a favorite of students. You will be sure to find authentic Mexican food at Los B's for a decent price.
"It's in the name, when you're at Los B's, you got to get a burrito," said Matt Brixie, junior.
Los B's is located at 1410 Ogden Ave. No. 1, Downers Grove, Ill. 60515 and is open until 2 a.m.
If you are not trying to drive too far away late at night but still want quality Mexican food, Taco Grill & Salsa Bar is your answer. Taco Grill is known for its extensive salsa bar and complementary tortilla chips. Taco Grill's menu is similar to that of Los B's but a bit more expensive. However, the food is just as good.
"There are two types of people, people that like Los B's and people that ride with Taco Grill," said Liam Burke, junior. "It is always Taco Grill for me."
Taco Grill is open until 2 a.m. on Fridays and Saturdays and 12 a.m. the rest of the week. It can be found at 111 W. Ogden Ave., Westmont, Ill. 60559.
If you are not feeling Mexican food but are willing to drive a bit, Steak n' Shake is for you. Steak n' Shake may not have the healthiest food, but the food quality is typically excellent and extremely cheap. However, you might be waiting a while, as service is known to be slow.
"Wisconsin Butter Burger and chocolate shake is the move," said Joey Kolnicki, junior.
Steak n' Shake stays open 24/7 and has two locations nearby. The closer location can be found at 1520 Ogden Ave., Downers Grove, Ill. 60515.
If you're feeling pizza, there are options. If you want delivery, Sarpino's Pizzeria is a solid choice, since they are open until 4 a.m on weekends.
"[Sarpino's is] better quality and has faster delivery than Domino's," said Avi Puri, junior. "Plus, it's open late."
Sarpino's is located at 140 Ogden Ave., Downers Grove, Ill. 60515, and deliveries can be ordered by calling 630-515-0005.
Other than Sarpino's, Di Nico's Pizza is a popular choice. Di Nico's is located at 42 South La Grange Road, La Grange, Ill. 60525, and it is open until 3 a.m.
Be sure to give one of these restaurants a shot, whether it be after the winter dance or just any other Friday or Saturday night, especially if you find yourself driving down Ogden Avenue.
Leave a Comment
About the Contributor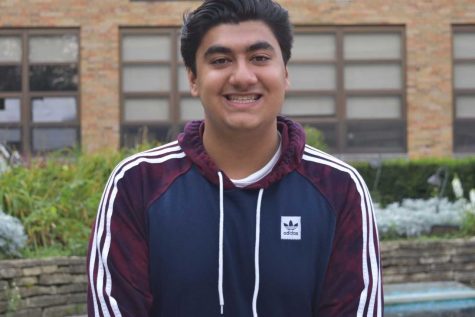 Kabir Sawlani, Editor-in-Chief
Kabir Sawlani is a senior who enjoys traveling and listening to hip-hop and alternative music. When he isn't cheering for the Cubs or the Bears, you can...