Boys varsity track and field takes third at conference
On Friday, March 16, the boys track and field team went to York High School's indoor track to compete at the West Suburban Silver Conference meet. Varsity received a collective score that earned the team third place, while the freshmen and sophomore team placed second.
"Conference is the final indoor track meet, so that means all the other meets this year will be in the 'outdoor season'," said Matt Kusak, junior runner. "In the mile race, I ran well and personal-recorded by getting a time of 4:29."
There are nine teams in total in the Central boys team's conference. There are 16 events in indoor track and field meets, including sprinting races, distance races, and field events.
"It was great to see the entire team there supporting each other, everyone was really excited to be there," said Chinmay Amin, sophomore runner. "I'm really excited for the outdoor season."
Since conference marks the end of the indoor track season, the season as a whole is at the halfway point. Now the boys will be running outside on the outdoor track as opposed to the field house track.
"I do shot-put indoors. It went well at conference. I was seeded fourth going in at the [freshman, sophomore] level, and I also received fourth, matching my personal record of 36'6.5"," said Ammar Hussain, sophomore track and field member. "While many of us usually joke around during meets and have fun, almost every athlete at conference is serious from start to finish, as the stakes are a lot higher."
The boys will continue practicing hard through spring break to ensure they do well in the outdoor season.
The next boys track and field meet isn't until Tuesday, April 10 at home on the outdoor track against Downers Grove South and Morton High School.
Leave a Comment
About the Writer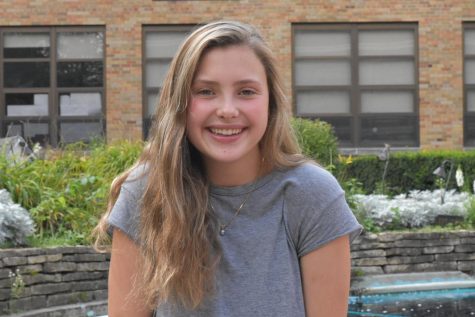 Leah Stevens, Section Editor
Leah Stevens is a senior who is constantly seen with a smile on her face and she loves to make people laugh. She lives by the motto "YOLO", and if you...