Varsity Football crushes DGN
The varsity football team played Downers Grove North on Friday, Sept. 16 at Downers Grove North's field, and won with a score of 34-6.
ICYMI NEW #photography: untitled folder https://t.co/0ZvtSd43RW #SeeThemAll

— Hinsdale Central Football Club (@hcfootball) September 16, 2018
Friday's game continued the tradition of the Old Oaken Bucket game, where both teams play to take home and keep the bucket for a year. The Old Oaken Bucket is a wooden bucket that has the scores and the winning team captain's name written on, dating all the way back to the first bucket game.
Leading up to Friday, some were unsure that the team would win given that Luke Skokna, senior running back, Brenden Passarelli, senior lineman, and Will Sessa, senior tight end, were injured. Even with three key offensive players injured, the boys took down DGN and brought the bucket home.
"Of course losing key players is not ideal for our team, but the players behind them have stepped up, and we've been able to get the job done," said Andrew Doromal, senior linebacker.
Other players have agreed, and have noticed the different dynamic the team has after the injuries of Skokna, Sessa, and Passarelli.
"I play for my teammates and enjoy the position I play at," said Zach Dresser, senior. "There was this one play in the second quarter when Matt Rush got sacked, it was third down, and 15 and he threw a 48-yard pass to Braden Contreras, it was super cool to see the bounce back."
The theme of Friday's game was Red-Out, and students arrived dressed in red clothes. Although it was an away game, fans packed the stands.
"I wore a red morph suit," said Arya Chawla, senior. "I love showing school spirit every opportunity I get."
The Red Devils will play in their Homecoming game on Saturday, Sept. 22 against York High School.
Leave a Comment
About the Contributor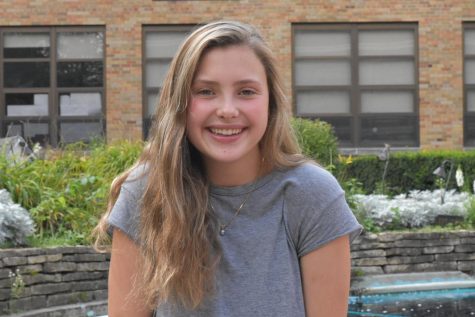 Leah Stevens, Section Editor
Leah Stevens is a senior who is constantly seen with a smile on her face and she loves to make people laugh. She lives by the motto "YOLO", and if you...