Girls and boys basketball face OPRF
On Friday, Jan. 25, the boys and girls varsity basketball teams faced off against Oak Park-River Forest. The boys played at home in the main gym at 7 p.m. and came up short with a final score of 56-42, while the girls played their game away and lost 26-61.
"I thought we did a good job of moving the ball and getting good looks," said Matt Rush, senior. "Something we can do better and work on is playing better help-side defense when they are posting up."
While the boys' game was close throughout, leading OPRF by 29-27 at halftime, the girls were giving it their all at OPRF.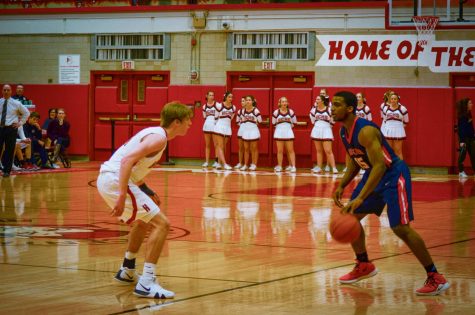 "Maiwen Amegadjie [junior] definitely stepped it up this game, at the beginning of the year she was hesitant to take the ball to the rim. However, Friday she really showed us what she could do and got fouled along the way, allowing her to get to the free throw line," said Madeleine Bokich, senior. "Ultimately, we beat ourselves playing OPRF because we've beaten teams that they lost to, we just lacked our confidence by playing them and I hope we can get past that in the future.
Since the girl's team is only composed of six players, they are a close-knit team that really understand each other's strength and weaknesses. Meanwhile, the larger boy's team is figuring out what they can do in the future to highlight and utilize the talent they have.
"As a team, we've always been huge competitors. It doesn't matter who we play, because we all know everybody is going to come out and give their best," said Emmett Wilson, senior basketball player. "For the future, we're definitely going to need to focus in on our ability to close out games. We were controlling that game with [OPRF] for the first three quarters, but then things fell apart in the fourth. In the future, our ability to play down the stretch will be better."
The next girl's varsity basketball game is on Tuesday, Jan. 29 at 7 p.m. against Lyons Township at home and the next boys' varsity basketball game is away against Proviso West High School on Friday, Feb. 1 at 6 p.m.
Leave a Comment
About the Contributors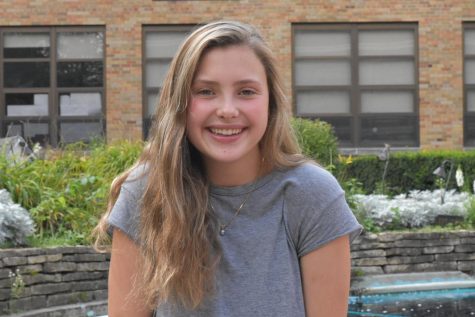 Leah Stevens, Section Editor
Leah Stevens is a senior who is constantly seen with a smile on her face and she loves to make people laugh. She lives by the motto "YOLO", and if you...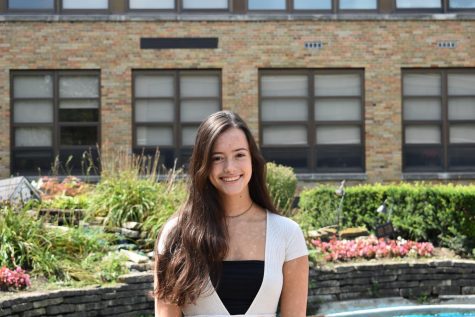 Marelena Halikias, Photographer
Marelena Halikias is a senior photographer for Devils' Advocate. She can commonly be found crying over reruns of The Joy of Painting, offering to sell...