Cafeteria begins selling fresh frozen yogurt
In January, a froyo machine was placed in the cafeteria by the brand Annie's yogurt. Frozen yogurt is a frozen dessert made with yogurt, and other popular places to buy froyo at include Red Mango and TCBY.
Their recipes rely on natural and non-fat ingredients with non-fat cultures. The incredibly thick and creamy consistency of the frozen yogurt will make you question whether it's yogurt ice cream. Before the arrival of the Annie's yogurt machine, the school sold prepackaged frozen yogurt.
"It's really cool to be able to buy frozen yogurt at school now, and I'm happy with the quality of the froyo," said Tanvi Singh, junior.
The machine's initial ice cream flavors were chocolate and vanilla, and then cotton candy was just recently added as a flavor option. Next week, a dreamsicle flavor will be offered, and the staff is looking into getting strawberry and cheesecake flavors in the future.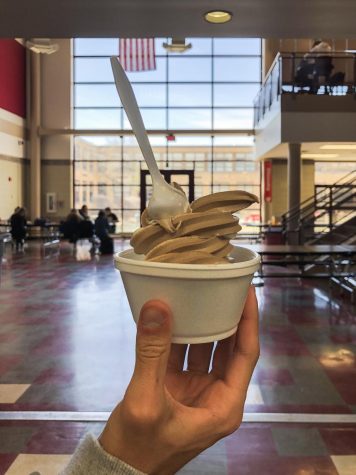 There are two size options available, with a 5 ounce costing $2.75 and a nine ounce at $4.75. Additionally, 1 ounce toppings are 50 cents each. Toppings include caramel, chocolate, fresh strawberries, crushed cookies, red and black sprinkles, M&Ms, and more.
"I've got it once and I got a swirl, It was really good and better than TCBY's frozen yogurt," said Kayla Luther, sophomore. "I topped my froyo off with chocolate, Oreo chunks, nuts, and strawberries."
The machine has been popular with around 30 servings a day since the opening in January, and as the spring season and warmer weather begin to creep in, the hype is anticipated to increase.
"We expect it to get more popular as it gets warmer," said Vanessa Leon, Quest employee.
Overall, it's clear that frozen yogurt offered during lunchtime has boosted the energy and happiness of students, and given anxious students a treat to look forward to during their long and stressful days.
Leave a Comment
About the Contributor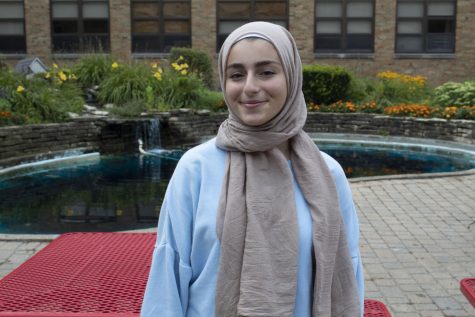 Lana Jawich, Section Editor
Lana Jawich is a senior writer for Devils' Advocate who enjoys painting and playing soccer. When she's not annoying her siblings or spacing out in physics,...