Apex Legends or Fortnite: Which do Devils prefer?
For the past year and a half, Fortnite: Battle Royale has dominated the gaming scene. With more than 44 million concurrent players, no other games have come close to competing with Fortnite. That was until Apex Legends, another Battle Royale was released.
On Monday, Feb. 4, the world got its first taste of Apex Legends. Upon launch, more than 10 million people downloaded the game. After one week of its release, it had more than 25 million players. Even though there were no prior announcements and marketing, Apex is now the hottest game available.
"I believe everyone is playing Apex, as we're just getting tired of Fortnite. It's been over a year [since Fortnite was released]; we need a change of scenery," said Jack Lewis, senior.
Another reason why Apex is so popular is the use of the streaming site Twitch. Twitch is an app that gives a platform to streamers. Streamers mainly stream themselves playing video games, with Fortnite being the most popular. Millions of people tune into these streamers, and the rise of Twitch was in part due to the success of Fortnite. Now, many of these popular streamers have switched over to Apex.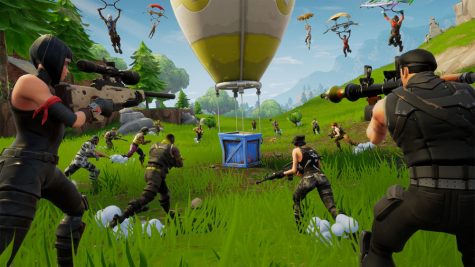 Although Red Devils aren't as big on Twitch and don't have as many followers as popular streamers, many students do stream themselves on Twitch. Like the most popular streamers, though, they too have made the switch over to Apex.
"People don't want to see me playing Fortnite anymore. I've gotten more requests to play Apex, and I guess that's the direction my channel is heading now," said Connor Dressler, senior who goes by DressBuck on Twitch.
The sudden rise of Apex Legends gives students a variety in what they want to play. Two games can coexist, and we have to wait and see whether that holds true for Apex Legends and Fortnite.
"Fortnite isn't going away for a while, so I think I'll just continue switching between the games," said Tom Kusak, sophomore. "I think that this competition will help the gaming industry. We want something new, and here it is."
Leave a Comment
About the Contributor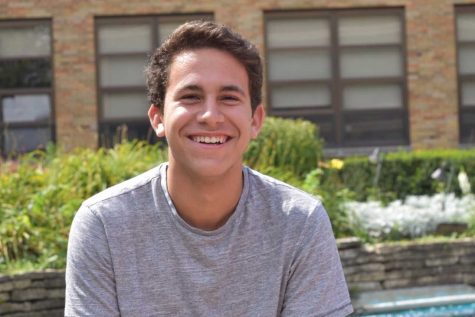 Brandon Belgrad, Writer
Brandon Belgrad, senior, is often spotted running through the streets of Hinsdale. He is a part of the cross-country and track and field teams. Along with...