The best local joints to get Veggie and Impossible burgers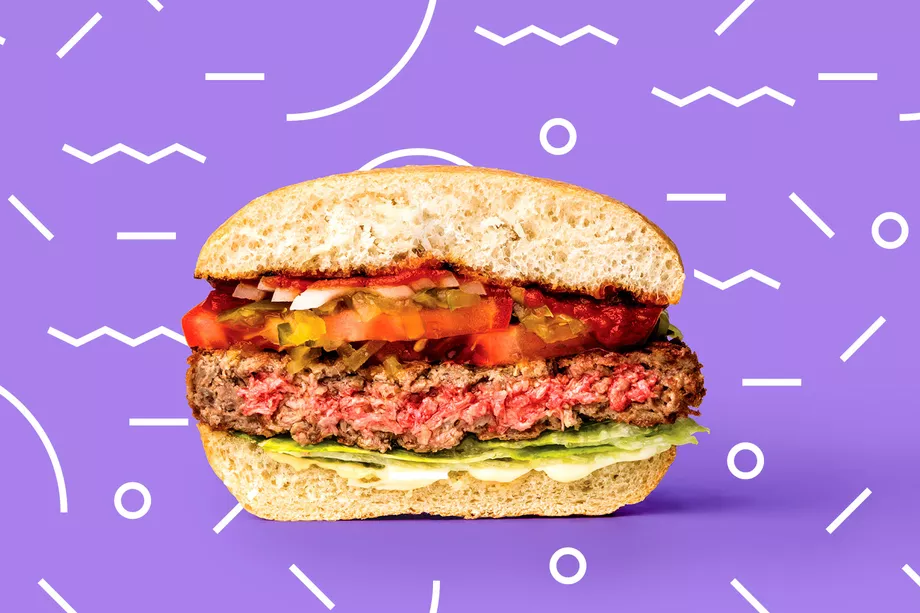 There has been an increasing trend of meatless and veggie burger patties in the last few years as consumers focus on eating healthier, choosing humane options, and reducing their impact on the environment. However companies like Impossible Food which makes the popular Impossible Burger, and its competitor Beyond Meat with its own Beyond Burger, have revolutionized a plant-based protein patty.
"The Impossible Burger is really good, but can be hard to find. The Beyond Burger is pretty similar[to the Impossible Burger] in my opinion, and I eat those every once in a while at home," said Lauren Wols, senior.
Patties like these are supposed to be meatless alternatives that emulate the taste and texture of meat. Fast food companies like Burger King and White Castle have jumped on the chance to broaden their consumer base and have partnered with Impossible Food to roll out Impossible Burgers.
"I've had both veggie burgers and the impossible burger. I liked both, most people don't like veggie burgers [but] I like them as they are. But, I also do miss the taste of meat sometimes. The Impossible Burger does taste like meat–I was convinced they'd run out [of veggie burgers] and had just given me a meat burger instead," said a Central student in a survey about the Impossible Burgers.
Here are a list of five local restaurants and fast food companies that offer a veggie or meatless burger.
---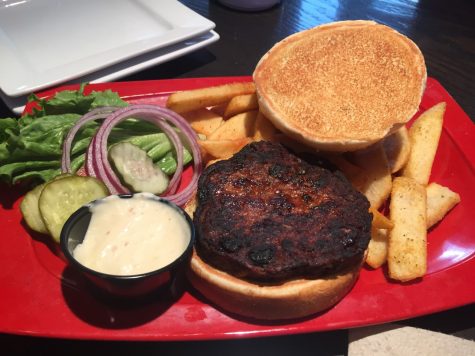 Rating of Veggie Burger: C
Cost of veggie burger: $11.19
Red Robin offers a custom made "ancient-grain-and-quinoa veggie patty" which has small pieces of vegetables throughout the patty. The patty was too soft and didn't have a strong structure. Biting into it there was no resistance that you would normally find in a meat patty.
Another issue with the patty was with the sparsely strewn pieces of vegetables because they added weird flavors that didn't seem to work with the rest of the burger. The patty had whole kernels of corn, onions, tomatoes, carrots and peppers which was an attempt to add texture but to me made the patty weird. The veggie patty was also not very appealing and reminded me of wet dog food. I wouldn't recommend this burger and it was my least favorite of the four I tried.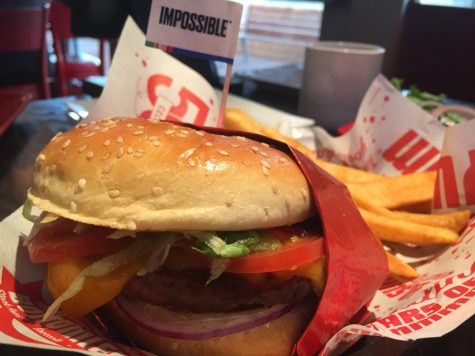 Rating of Impossible Burger: B+
Cost of Impossible Burger: $14.69
The other burger Red Robin offers is the Impossible Cheeseburger which has your typical ingredients like pickles, lettuce and tomato. They also offer the ability to add the Impossible Burger patty to any of their other burgers or to make your own burger.
I got the Impossible Cheeseburger. The burger itself was solid, there was nothing that wowed me but I was more focused on the patty itself. The Impossible Burger patty was very good and I genuinely thought it could've passed as a meat patty. Not only did it look like a beef patty but it had the taste and similar texture of one. The patty was more close textured and juicer than the veggie burger patty. I would recommend this if you want a good burger that happens to be a little bit healthier than your regular patty.
---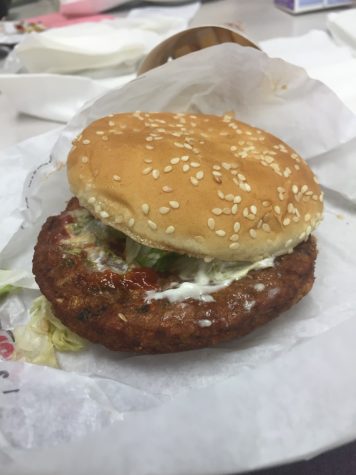 Rating of the Morningstar Veggie Burger: C+
Cost of veggie burger: $3.69
Burger King only has one option for those looking for a meatless burger patty which comes from the Morningstar Farms Garden Veggie Burger. The burger was just a typical cheeseburger with a meatless patty. The patty itself was a lot dryer and harder to eat than the other meatless patties I tried.
Honestly the burger itself was a little bit sadder to eat with significantly less toppings on it in comparison to other burgers. There was no real defining flavor coming through from the patty and the main flavor I could taste was the condiments on the burger. However, if you are on a tight budget or you are short on time this is an OK option to eat as a meat replacement.
---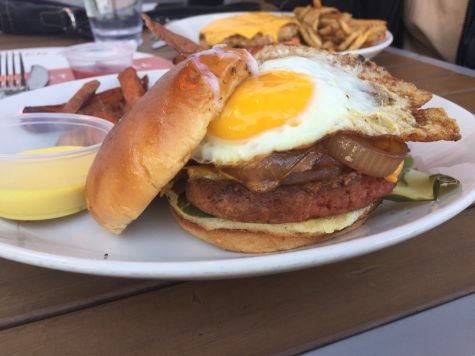 Rating of the Beyond Burger: B-
Cost of Beyond Burger: $15
Standard Market used to have its own veggie burger that the store made but now it only has the option of adding the Beyond Burger patty to any of the burgers for an extra dollar. I added the patty to their Rancher burger and got the burger without the included bacon. The Rancher comes with caramelized onions, pickles, a fried egg, cheddar and dijonnaise all on a brioche bun.
Whether it was too much veggie burgers in one week or the patty itself, it wasn't great and I couldn't finish my burger. Everything around the patty was very good, but I couldn't seem to choke down the patty.
The patty had a weird texture that is hard to describe. I have had beyond burgers before and have liked them in the past, but something about this burger was difficult to finish. The cost of the burger may not be worth ordering it, however Standard Market is a good quality restaurant with a good atmosphere. I would recommend getting their other vegetarian food options rather than their veggie burger.
---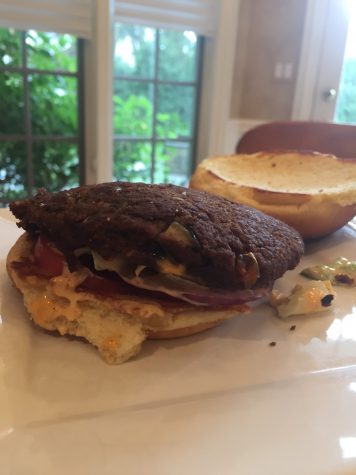 Rating of Black Bean Burger: A-
Cost of Black bean Burger: $6.95
Frank's on 1st was easily my favorite place that I tried with their small hole-in-the-wall casual feel and their great food; I definitely recommend this place. Their black bean burger was very tasty and a good palate cleanser from all of the meat imitations. The patty itself was spicy which may be too spicy for some people but to me was a great flavor addition. I don't think it was too overwhelming and caused a nice burn in my mouth. Black bean patties are most often very soft and creamy textured which was exactly the texture of Frank's black bean burger.
The rest of the burger was good and not overly complicated. The only issue that may arise is that if you are looking for a "veggie burger" this will not replace you meat cravings. This burger is a vegetarian burger through and through and doesn't present itself as a meat substitute. However if you are looking for a meat substitute look towards the Impossible Burger that is offered at Frank's on 1st.
Rating of Impossible Burger: A-
Cost of Impossible Burger: $10.95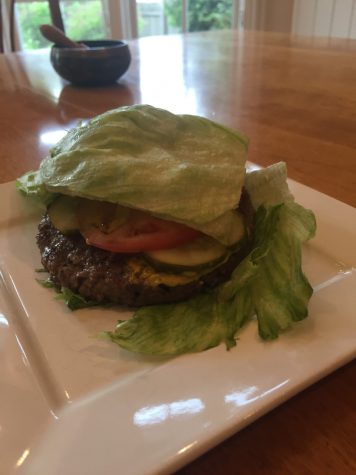 I thought after having multiple plant based protein burgers I wouldn't be able to eat another one but Frank's Impossible Burger surprised me. This was my favorite of the meatless patties I had. This imitated a meat patty better than the other restaurants and the texture was spot on. The patty had a lot of flavor whereas other patties had nothing distinguishable. The rest of the burger had typical burger condiments and toppings. This burger was the most similar to a regular burger so if you are looking for a great meatless burger option I would come to Frank's on 1st. Not only was this the best Impossible Burger I had but it also was the cheapest one which is another benefit.
"We just recently rolled [the Impossible Burger] out on our special's board probably maybe six weeks ago and we [have been] pleasantly surprised with how the word's gotten out and how many people know that we have it," said Mark Schimanski, owner. "Truth be told we have been recently told by our [suppliers] that the Impossible Burgers are in a shortage because I think…they didn't realize that the demand was going to be what it was."
Leave a Comment
About the Contributor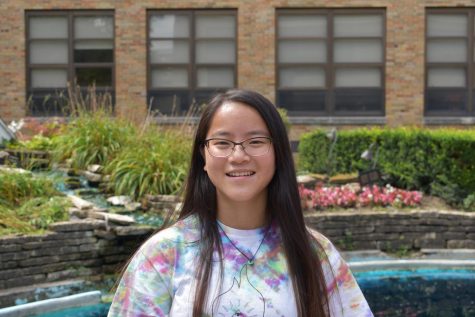 Lia Reichmann, Editor-in-Chief
Lia Reichmann, senior, is well versed in anything to do with Friends, Harry Potter, and sports. She likes to go backpacking and taking photos (follow @liareichmann_photography...