Six Flags hosts a scary fest to celebrate Halloween
Each year, Six Flags hosts a thrilling and spooky-filled month where actors dress up as monsters and scare the public. Fright Fest is a very popular way to kick off October and celebrate Halloween.
At Fright Fest, anyone can enjoy different Halloween-themed activities and ride the many rollercoasters. The activities include live-entertainment, haunted houses and scare zones. This special event started on Sept. 14 and ends on Nov. 3.
The tickets cost $80 with a season pass online. You can also purchase a ticket at the park, that also costs $80 but you do not get a season pass.
Many people use their season pass to bring a friend for free. Another option is to get a group of 15 people or more and get a group discount on the Six Flags website.
Fright Fest starts after 6 p.m. but it is better to go earlier because the lines for the rollercoasters can get very long. Lines usually require waiting for about 45 to 60 minutes.
It can get crowded after 6 p.m. because that's when all the monsters come out so it's better to get there early and stick with your group.
Fright Fest closes at either 10 or 11 p.m. depending on the day. It's good to check the calendar to see what time the park opens and closes. The drive is around 45 minutes so the earlier you arrive, the better. Parking also costs $30, so carpooling is the best option.
Most people plan to eat at the park but I recommend eating before or after because the food is overpriced and a lot of time is wasted by waiting in line. Eating before or after you leave is a good idea because it leaves time to do other activities.
Fright Fest is the best place to go if you love celebrating Halloween and enjoy the thrill of the rollercoasters.
"Honestly it wasn't that scary, but I still had a great time because the roller coasters were very fun," said Jenna Collignon, senior.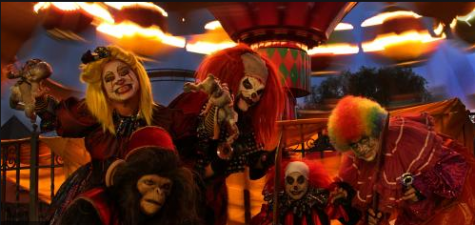 The actors are spread out across the park and jump out to scare you. They try to hide and do a jump scare but it depends on where you are in the park.
"I had a good time at Fright Fest because the rides were really fun, and the time in between rides was also fun due to the scary people [in the park]. I would definitely go back again," said Luke Berg, junior.
Fright Fest is worth it for many people because you get the thrill of the rollercoasters and you can get scared while you are there.
"I had a good time even though I went late. I went at 5 p.m. and only got to go on two rides but it was still fun to walk around the park with my friends. I think this is a fun way to celebrate the spooky season with your friends," said Ann Waldo, junior.
Alternatives instead of Fright Fest are going to haunted houses that are cheaper and closer, like '13th Floor' and 'Statesville'.
Leave a Comment
About the Contributor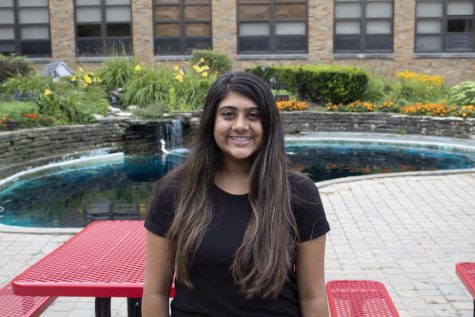 Zoya Anjarwala, Section Editor
Zoya Anjarwala is a friendly senior who is a section editor for Devils' Advocate. She is also a peer leader to her fellow freshmen. She loves to travel,...