Yard House opens up in Lombard
Recently opened in Lombard, Yard House is an American sports bar chain, with more than 80 locations across the United States. The new restaurant is conveniently located near Oakbrook and Yorktown centers, two popular student destinations.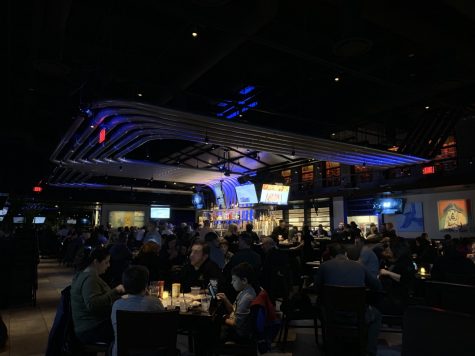 The restaurant has a dark atmosphere, ideal for late-night dining on a Friday or Saturday night. Luminescent lights glow from a unique tube-like design on the ceiling. TVs are displayed for entertainment in the center bar.
"We are a family-oriented restaurant," said Danielle Savant, manager. "People tell us our target range is mid-30s to mid-40s."
Their menu features a variety of American favorites as well as globally-inspired fusion dishes. Gluten-sensitive and vegetarian options are also available.
"Yard House has a really diverse menu that is friendly for all types of appetites," said Zayd Alkadri, senior.
For $12.25, I ordered a classic cheeseburger with lettuce, tomato, red onion, garlic aïoli, cheddar cheese, and fries. Although the burger was on the drier side and not nearly as good as Shake Shack's burgers, it was worth the price because the nice atmosphere of the restaurant compensated for a sub-par burger.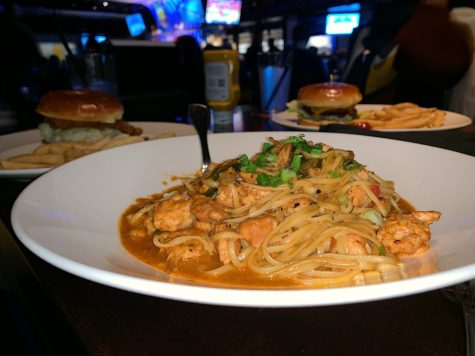 "It's better than Cheesecake Factory's jambalaya pasta," Aya Atassi, senior said.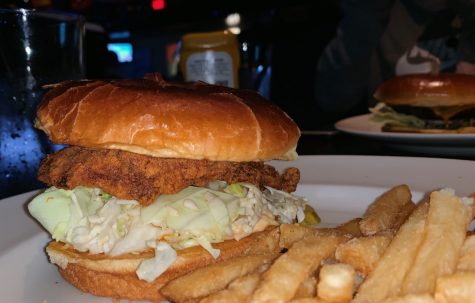 Nashville hot chicken sandwich features all-white meat, spicy sweet slaw, aged white cheddar spread, with fries on the side. The sandwich costs $13.45.
"I ordered a chicken sandwich and it was pretty good," said Naya Kelta, junior.
Late-night dining is one of the unique features of this chain, with opening hours being 11:00 a.m.-12:30 a.m. from Sunday-Thursday, and 11:00 a.m.-1:20 a.m. from Friday-Saturday.
Additionally, online ordering is available, giving you the option to pick up and enjoy your meal while saving time in case you are busy.
Yard House considers music to be as important as the food and beverage offerings. Playlists are always thoughtfully made in the "house". They have their own distinct soundtrack which incorporates classic rock roots yet evolves with current music trends, hoping to create the perfect atmosphere for their guests.
"I like the atmosphere. Everyone is a big family," Savant said.
To be part of their team, apply here. Yard House is located at 2301 Fountain Square Drive, Lombard.
Leave a Comment
About the Contributor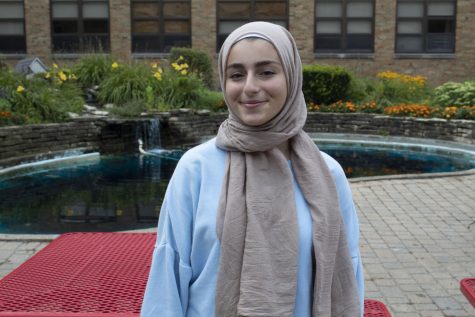 Lana Jawich, Section Editor
Lana Jawich is a senior writer for Devils' Advocate who enjoys painting and playing soccer. When she's not annoying her siblings or spacing out in physics,...