Childhood tradition revived by teachers
Starting this past October, teachers at Central have brought the booing tradition out of the neighborhoods and into the school. Teachers and administrators started the tradition a few years ago, thinking it would bring the Halloween spirit into the school. Signs of booing haven't been very popular within the school until this past year, however.
Booing has been a friendly neighborhood tradition for numerous years, where people leave candy and treats with a "you've been boo'd!" sign at their friends or neighbors' door. Many kids in the area boo their friends throughout the month of October, which brings the Halloween spirit into the community.
"I remember getting boo'd when I was younger, and it was such a fun tradition," said Susie Melkus, junior. "It really brought my community together and made Halloween a much more enjoyable holiday."
Once you get boo'd, you are supposed to boo someone else back by leaving candy or treats at their doorstep. This ensures that the booing tradition will never end. Despite this, booing only lasts up to Oct. 31, the day of Halloween. You can boo someone up until midnight when Halloween is officially over. Additionally, you are supposed to leave a boo'd sign on your door so others know that you have already been boo'd.
Instead of leaving treats at their doors, teachers left treats in their coworkers' classrooms along with signs posted on their doors.
"The assistant principal boo'd me this year, and I got a bag of snacks, socks, and soap, so it was a great surprise," said Ms. Sanskruti Patel, history teacher. "It's a really great idea, it spreads the idea of doing something nice for someone else without expecting anything else in return."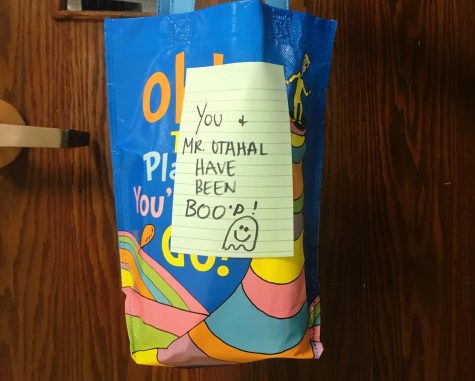 Many teachers at Central said they really enjoy getting boo'd, as it brings all of the teachers together in a friendly manner. The only stressful part of this, however, is that you need to boo someone within 24 hours of getting boo'd.
"I thought it brought more spirit into my day," said Ms. Abbey Green, math teacher. "When I got it on my desk, I was literally ecstatic, I was so excited, I jumped up and down, and then shared the candy with my students."
It seems like the booing tradition will continue on at Central for many years to come, considering that it brought so many teachers together and spread the Halloween spirit. If you've seen an "I've been boo'd sign" on your teachers' desk and wondered what it was, now you know.
Loading ...
Leave a Comment
About the Contributor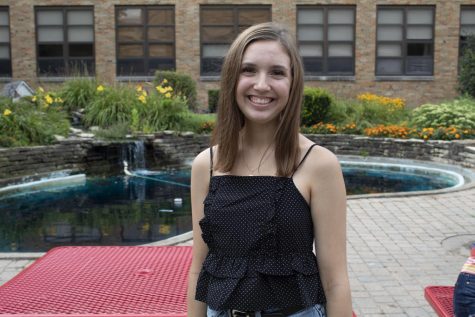 Meghan Malec, Section Editor
Meghan Malec is a senior who can be found hanging out with her friends and binge-watching Netflix shows in her free time. Her free time, however, is very...