Students face off Hinsdale South in Special Olympics basketball game
On Wednesday, Nov. 6, Central hosted the Special Olympics basketball game in the field house against Hinsdale South. Although Central lost 16-32, students with special needs received encouragement from a cheering crowd of parents, students and staff.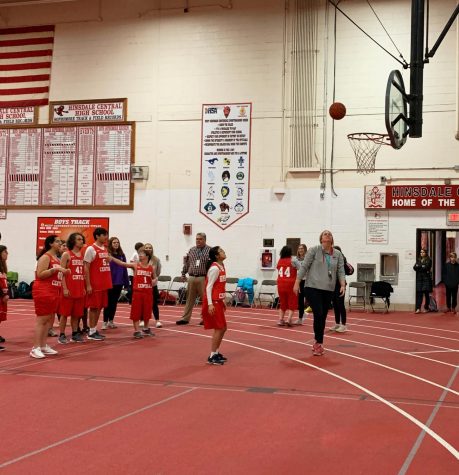 Colin Baar, sophomore, scored a basket and brought the team up two points early in the game.
"It was awesome to see the new players to the team this year in their first game, especially Olivia who scored two baskets," said Kelly Watson, assistant athletic director and Special Olympics coach. "The veteran players stepped up big time, helping out our new players and making sure to include everyone."
The athletes worked together and shared positive energy on the court when they passed the ball to one another.
"If someone makes a basket, they will all high five each other and be there for each other," said Grace Cole, junior and peer coach. "If someone's not making as many baskets, everyone tries to get them more opportunities to score."
To prepare for the game, they held a practice on Monday in the field house and worked on dribbling, passing and shooting. At practice, they received basketball tips and encouragement from their peers.
To become a peer coach, students sent in the application form a couple of weeks prior to the winter Special Olympics season.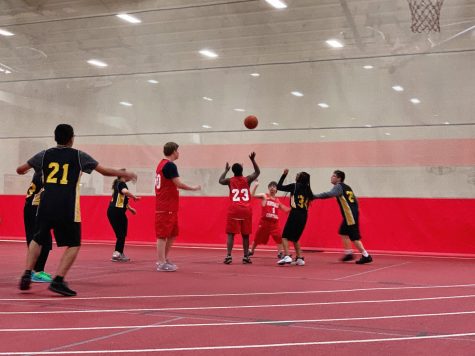 "The peer coaches do a great job of encouraging and guiding both before, during and after the game," Watson said. "It is because of them that this program is so successful and fun to be apart of."
The team had a competitive spirit throughout the game and continued to support each other.
"I love how they cheer after scoring a basket and how the whole team is happy," said Molly Schnieders, senior and peer coach.
The next Special Olympics basketball game is in the field house on Tuesday, Nov. 11 from 4:00 p.m. to 5:00 p.m. versus District 99.
Leave a Comment
About the Contributors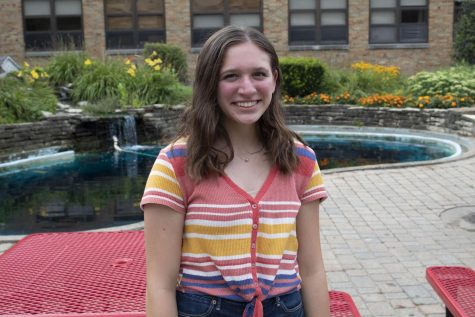 Natalia Berti, Section Editor
Natalia Berti is a senior who, when not chilling at a picturesque coffee shop or practicing her badminton footwork, enjoys re-watching the Avengers movies...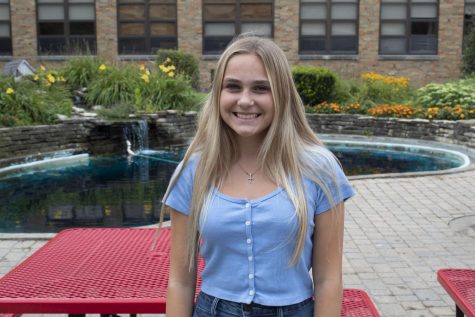 Anna Pellegrino, Writer
Anna Pellegrino is a junior writer who enjoys dancing and going out with her friends. When she's not at Mock Trial practice, you can catch her singing...