Seniors organize TEDx Talk
On Saturday, March 7 from 1:30 p.m. to 5:30 p.m., Central's auditorium hosted a student-run TEDx event, an independently organized TED Talk.
The admission, $25, covered the costs of renting the auditorium. Seniors that helped organize and manage the event included Audrey Carter, James Gaddis, Marcos Lopez, Gabbie Chang, Addie Li, Julia Radu, Alyssa Lee, David Chu.
Senior Kayleigh Excell performed her own 18-minute speech, along with a diverse range of speakers that Gaddis, head TEDx coordinator, helped contact.
Speakers included Joseph Choi, Ph.D., who invented a cloaking device while he was in college, Maanasa Raghavan, Ph.D., who is a professor of human population genetic at the University of Chicago, Mark Toland, a mentalist and magician, and Rajesh Sankaran, Ph.D., who is the head of artificial intelligence at Argonne National Laboratory.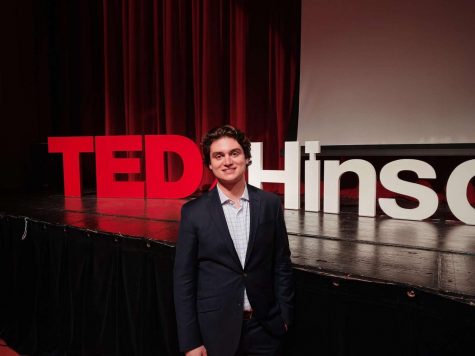 The theme of the event, 'Hiding in Plain Sight,' was incorporated throughout the speeches.
"We liked the idea of 'Hiding in Plain Sight' as a theme because it's all about things we cannot see, but that are interesting and important," Gaddis said.
This year's TEDx event, similar to the student-run TEDx talk in 2018, needed to reach out to various speakers that show interest and stage crew for the design of the event.
For Excell's TEDx talk, she opened up about the discrimination people without noticeable disabilities face. More specifically, she was able to share her experience as a student that grew up with limited hearing. Excell described how in middle school, it was difficult for her to open up to other students about her invisible disability. Having dealt with limited hearing her whole life, Excell made her personal experiences public in order to shed light on invisible disabilities.
"I would say it was a completion of a dream," Excell said. "It was definitely a goal of mine in life to give a TED Talk."
Family and friends that watched Excell perform supported her throughout and were able to learn more about her identity.
"A lot of it was good stress," Excell said. "It was stressful but it was the kind of stress that motivates you. I really liked the fact that I was passionate about it enough to set aside my weekends to memorize the speech."
During the weeks of preparation, the event provided an opportunity for students to help manage and organize the event.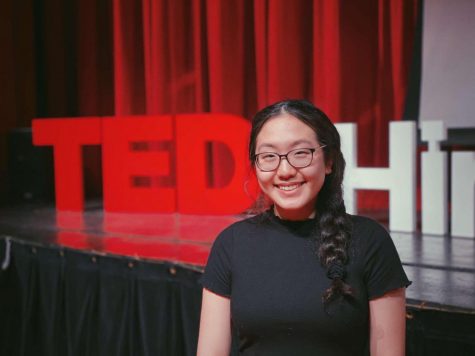 "I was a helping hand to assist in mopping or set design or whatever last-minute touch-ups were needed," said Gabbie Chang, senior and TEDx coordinator.
As a part of management, Gaddis reached out to the TED corporation to assemble speakers and book the auditorium.
"I have always been very interested in giving a TED Talk myself," Gaddis said. "Throughout all my classes, we've always watched TED Talks."
In the English II curriculum, students formulate their own TED Talk in class where they practice the same skills as the TEDx performers. This integration in the curriculum provides students with experience with public speaking and allows them to speak on a topic they are passionate about.
"In first semester, students analyze people's arguments in order to see what choices they are making for a strong argument that appeals to people's logic, their reasoning, their emotions and their ethical approaches and appeals," said Mrs. Jordan Stob, English teacher. "In second semester, students are able to work on argumentation on their own by creating their own TED Talk."
For more information about the event, please see the feature article in the print February edition.
Leave a Comment
About the Contributor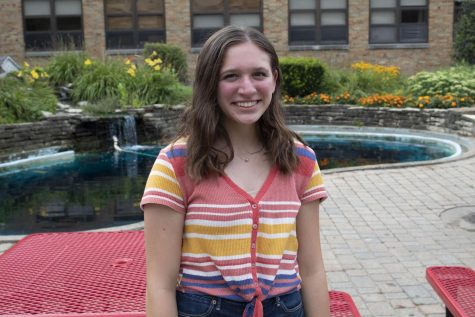 Natalia Berti, Section Editor
Natalia Berti is a senior who, when not chilling at a picturesque coffee shop or practicing her badminton footwork, enjoys re-watching the Avengers movies...