Popular lunch items at Central's cafeteria
Central's cafeteria offers a variety of options for students to choose their lunch, from chicken nuggets to the infamous wing toss to chopped salad, but are there offers some students don't know about? 
The cafeteria also offers snacks such as chips, cookies, muffins, and more. 
There are some offers many students don't know about such as udon noodles, frozen yogurt, and spinach wraps.
The iced coffee is a popular hit with many students because of the flavors such as mocha and vanilla. It gives them an energy boost to get them through the rest of the day. For coffee, there is a Starbucks case that contains drinks like and there is a separate one where the staff can make you one.  The price for both is $2.25.
However, the chopped salad for $5.95 is one of the most popular lunches among students with them waiting in line for over 15 minutes. The salad comes with the option of bread and a variety of vegetables, cheese, and dressing. 
"My favorite food from the cafeteria is the chopped salad because you get to pick your toppings and dressing," said Jasmine Qadeer, senior. "I feel like you can get a good mix of sweet and fresh flavors and personalize what you want in it."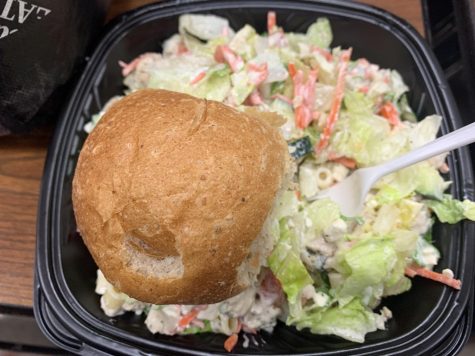 The most popular item would be Wing Toss Thursday. The option is available with potato wedges or tater tots depending on the day. 
"Wing toss is the most popular because it is easy to get, it's tasty, and it's like the wings restaurants serve which makes students want them more," said Vannessa Leon, assistant cafeteria manager. 
In my opinion, the chopped salad would be my favorite because you get a good sized plate for a decent price. I like the fact that you are allowed to choose from a variety of vegetables and dressings. 
Every year, the cafeteria introduces something new for the students. Last year, they introduced frozen yogurt and this year is bubble tea. 
"I was the one who brought the idea for bubble tea when I went to Yorktown mall and went back to see how they make the tapioca and decided it would be a good idea to bring to the students," Leon said. 
The bubble tea has two bursting boba flavors such as strawberry and green apple. The cafeteria purchased six powders to give a variety of flavors for students to choose from. 
After spring break, the cafeteria staff plans to introduce a concept of the Chipotle-style bowls on Tuesdays and Thursdays in the pasta line where students can be allowed to choose their protein, vegetables, and rice.
Leave a Comment
About the Contributor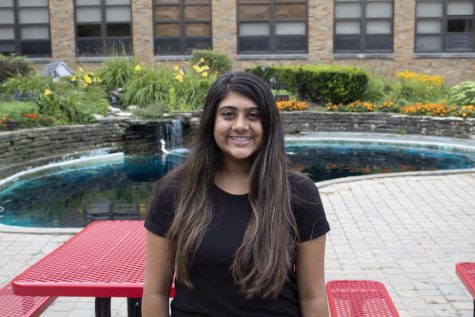 Zoya Anjarwala, Section Editor
Zoya Anjarwala is a friendly senior who is a section editor for Devils' Advocate. She is also a peer leader to her fellow freshmen. She loves to travel,...