Continuing the college search from home
This year has been a stressful year for all of us. It is far from what we expected of the new decade and derailed all of our plans in the foreseeable future. Considering now is around the time most juniors begin the college search, this has impacted the class of 2021 especially.
Many students had college visits planned over spring break, or sometime in the upcoming months. All colleges have shut their doors for the remainder of the semester, and some, like California State at Fullerton, have already made the decision to transition to online courses for the fall semester.
Juniors planned to narrow down their college list during the spring, and now that is seemingly impossible. Although some colleges have gone test-optional for the class of 2021, as ACT and SAT tests have been canceled, this does little to alleviate the stress of finding a school to apply to begin with.
Despite the fact that all colleges are shut down, there are still ways of getting a feel for a school from home. Here are a few ways in which juniors can start to think about college in place of a tour.
1. Attend A Virtual Tour
Many colleges are offering virtual tours in place of physical ones for prospective students to get a feel of the campus. The University of Illinois at Urbana-Champaign created a YouTube playlist that included video tours of each section of campus, along with a virtual reality experience and a photo tour of different sections of campus.
The University of Arizona and the University of California-Los Angeles, amongst others, employed "You Visit" to curate an entirely virtual experience for those interested in touring.
Other schools, like Colorado State University, are hosting live webinars in which high schoolers can ask questions about the school and be answered in real-time.
"I attended a webinar for Boston College," said Abby Chute, junior. "It was a panel run by four students, and they basically told us what we needed to know for freshman year, and talked about study abroad options. Listeners were also allowed to ask questions, which was super helpful."
Although it isn't ideal, virtual tours are a great alternative for getting the feel of a campus and learning more about the school in general.
2. Talk to a Student or Admissions Staff
Do you know someone at a college you're interested in or have a friend of a friend at that school? Great. Take advantage of that opportunity, and ask them a few questions about their school.
There is no better way to get a feel of a school than to talk to someone who actually goes there. You don't have to meet in person, instead, arrange a phone call or just text them a few questions.
Talking to a current student is a great way to learn about the social atmosphere of a school. There's more to college than just the academics, and talking to a student can give you an honest perspective regarding greek life, dorms, clubs, and athletics.
If you don't know anyone at a university, don't worry. Every college has an admissions staff, and some, like Cornell University, are available over email or phone to answer specific questions. If you took a virtual tour and still had a few unanswered questions, reach out to the admissions staff. They will be happy to help.
3. Take a Drive-By Campus
If you live close to a college you're interested in, why not drive by? It's not like you have anything better to do.
A lot of schools, Central included, are blocked off to prohibit loiterers, but driving by can still show you the campus.
Virtual tours can be informative, but it is hard to get an actual feel of the campus from watching a video. Naturally, the campus will feel different with zero students roaming around, but driving around the buildings and campus is still a better alternative to looking at pictures or videos.
4. Reach Out to Your Guidance Counselor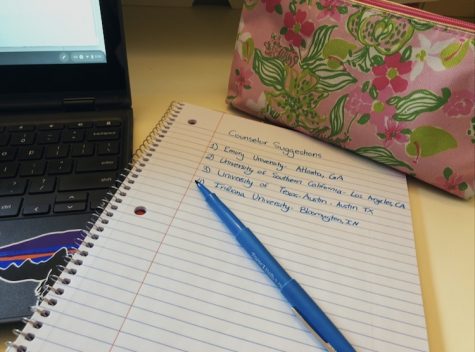 If you're having trouble narrowing down your college list or just starting one, have a chat with your guidance counselor. They are more informed on the college hunt in general than anyone else and are a valuable resource that we often forget we have.
Ask your counselor what schools they think would suit you and are realistic, and use that as a starting point. Ask specific questions about colleges on your list in order to get a better understanding of whether it is the right fit for you.
If you haven't had your junior planning meeting yet, use that to talk to your counselor about any thoughts or concerns you have. If you already had your meeting, that doesn't mean you can't reach out. Shoot your counselor an email and ask to schedule an appointment over Zoom or the phone.
5. Visit Naviance
Naviance is another resource from the counselor's office that we have at hand. It can be used to either research individual schools, find schools that match your personal preferences and create a college list.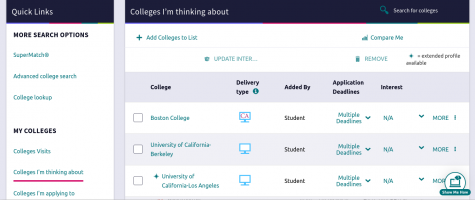 Naviance provides detailed insight regarding most universities. Perhaps the most useful aspect of the school descriptions is the "Scattergrams" feature, which compares the GPA and test scores of past applicants from Central, and shows where you stand in comparison. It is easy to find the average ACT score at a school, but it is much more useful to have this information using only applicants from Central.
Under "Colleges", "Find Your Fit" and then "SuperMatch", Naviance provides a detailed survey of personal preferences that will calculate a college list tailored to your needs. For someone who hasn't started the college search, this is a great starting point.
By favoriting schools, Naviance generates a list of "Colleges I'm Thinking About." This is an easy method of organizing the schools you're interested in, with an additional benefit: the "Compare Me" feature. This will show where you stand in relation to each school's GPA and test scores and thus help you determine which schools are safeties, matches, and reaches.
The college search is stressful as it is, without all the added difficulties that 2020 has presented. However, we have resources available to us that will hopefully enable us to continue the college search while confined to our homes.
Leave a Comment
About the Contributor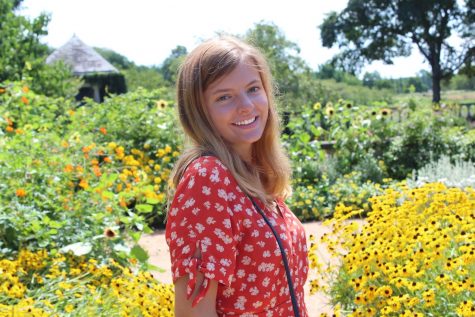 Sophie Burns, Editor-In-Chief




Sophie, a senior, is a second year member of the Devil's Advocate team. At Central, she is a mentor for Business Professionals of America,...