What to shop for this holiday season
Holiday shopping  may look a little different this season as the COVID-19 pandemic continues to spread and puts Americans in quarantine. Due to this, finding the perfect holiday gift for a family member or friend may be difficult because people are still not able to go out and do many activities. I have created a list to help you find your loved ones an unforgettable holiday gift that is also COVID-19 friendly.
1. Custom Masks
Masks have become a vital part of our lives at this point in time. You cannot leave your house and go into stores or restaurants without wearing one, as it is a necessity to help stop the spread of the virus. Instead of gifting plain, boring surgical masks, opt for a custom one that is unique to your family member or friend's life. For example, if your friend plays basketball, you can put a picture of their team's logo on the mask, making it special to them. This will be sure to put a smile on their face, even if you can't see it under the mask. You can customize a mask on many websites such as Custom Ink, Vistaprint, and Snapfish.
"I would love to give my mom a custom face mask with a picture of our dog on it, it would be a gift I know she would use and enjoy every day," said Olivia Costello, sophomore.
2. Blue Light Glasses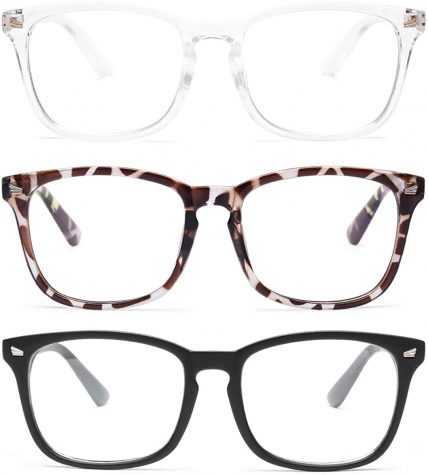 As most schools are currently under a hybrid or completely virtual schedule, students are forced to do work solely from their computers for numerous hours a day. The light given off from computer's can strain your eyes and cause migraines, which is why I suggest purchasing blue light glasses for your friends, siblings, or even family members who work from home. 
Blue light glasses have filters in their lenses that absorb all blue light coming off from your device from getting to your eyes. These blue light waves also keep you up at night, so the glasses may help you fall asleep earlier and have less sleeping problems during the night. You can purchase blue light glasses on Amazon in a variety of colors and frame shapes for a relatively low price.
"I think blue light glasses would be a cute gift, especially because they come in so many different designs," said Audrey Giltner, senior. "I already have a pair, but I wouldn't mind getting more because I enjoy wearing them and matching them with various outfits to make them more stylish."
3. Espresso Machine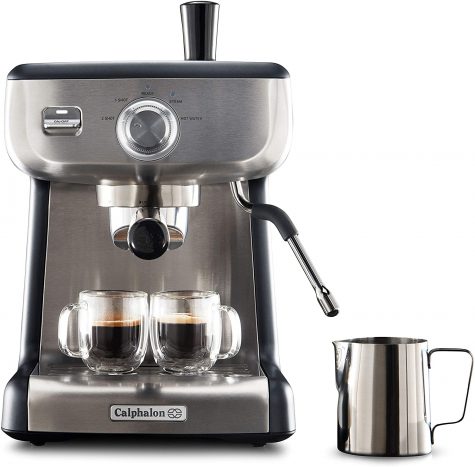 A necessity for every high school student or any adult is coffee. If you don't want to risk going out in public to get coffee from your favorite cafe, opt for an at home espresso machine. These machines can make a variety of drinks seen in Starbucks such as lattes, mochas, macchiatos, cappuccinos, and espressos. And on top of that, you don't even have to leave your house or change out of your pajamas to get your coffee.
There are many different types of espresso machines you can purchase depending on the quality and types of coffee you want to make. Amazon sells quite a few espresso machine options from brands De'Longhi at $297, Breville at $599, and Mr. Coffee at $59. I'm sure any coffee lover will use this gift everyday, saving them from spending $6 on their daily Starbucks run.
4. Lap Desk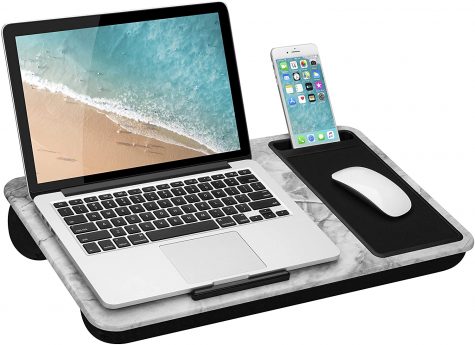 With e-learning in place, most students are doing school  in their beds. This is detrimental to learning as you can become extremely unfocused trying to learn material in the place where you sleep at night. That being said, I suggest purchasing your friends a lap desk for the holiday season. A lap desk allows students to do work in their beds, but in a more practical way. You can set up your computer, notebook, pencil, and coffee all in one place so you're ready for class while still laying down. This will motivate students to pay attention and work as if they were in the actual classroom. You can purchase lap desks on Amazon, they come in a variety of prices and sizes.
"I think a lap desk would be very beneficial since most of school is done at home now," said Kiyan Rismantab, junior. "It is very uncomfortable to do school work at my desk so this would be a great alternative."
Although holiday shopping will be mostly done all online this year, there are still many gifts you can give that your friends and family will be able to use in quarantine during the pandemic. Wow them with your gift giving skills.
Leave a Comment
About the Contributor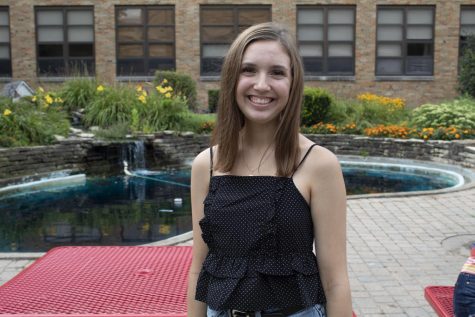 Meghan Malec, Section Editor
Meghan Malec is a senior who can be found hanging out with her friends and binge-watching Netflix shows in her free time. Her free time, however, is very...