10 things to do alone on Valentine's Day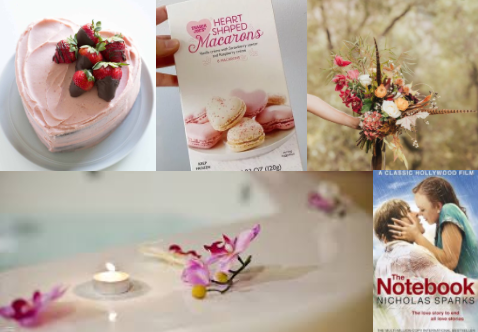 Valentine's Day is often either a long awaited day of excitement or a dreaded day of misery. One's mood and overall enjoyment of the day all relies on the answer to one simple question: do you have a valentine?
However, even if their answer to this is no, you can still have fun on Valentine's Day. Here are 10 things to do alone on the love day:
1. Bake something. Whether this is a simplistic Valentine's Day cake, heart shaped cookies, or a festive loaf of banana bread, there is something about baking that warms you inside and out. You can do this with friends in person or over facetime, or all by yourself. Best of all, you have a delicious comfort food to lift your spirits. 
2. Buy flowers for all your friends. Valentine's Day doesn't have to be all about romance. Use the day to brighten the spirits of your friends and remind them of how grateful you are for them.
"I'm going to buy flowers for my mom," said Mathilda Kokoszka, senior.
Even small things like getting someone flowers on valentines day when they otherwise wouldn't be getting any can make a big difference in their day and can be exactly what they need.
3. Laugh at all the people receiving cheesy gifts. While we all would love a valentine who would get us exactly what we want, many people are not so lucky. Think of all the  men and women who have to pretend they love the cheesy gift they got to spare their significant others' feelings and be thankful that it's not you. 
4. Watch a movie. Sometimes you just have to turn on a good rom-com and let yourself be encapsulated into the story. Some of my favorites include "Valentines Day," "Love Actually," "10 Things I Hate About You," "How to Lose a Guy in 10 Days," and "The Notebook". 
5. Listen to music. We all need a good break-up song to scream at the top of our lungs and a sad song to sway to when we're in our feels. Here is a playlist filled with the perfect combination of both featuring current heartbreak songs and some great throwbacks.
6. Buy yourself these Trader Joe's Valentines Day themed snacks. From Heart Shaped Macarons to Gluten Free Cupcakes with Buttercream Frosting, Trader Joe's is going all out this year for Valentine's Day. They are also featuring Mini Heart Cookies, a Heart-Shaped Chocolate Mousse Cake, X and O Gummies, and Jelly Bean Hearts.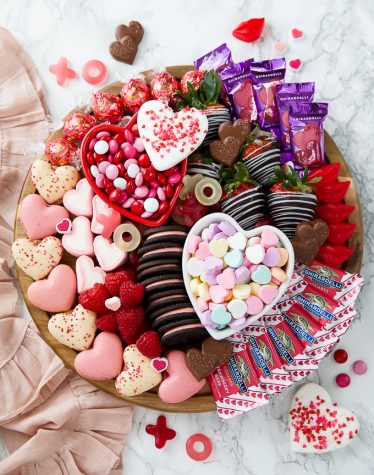 7. Take a boujie bath. Use this day to treat yourself and create the bath of your dreams. Pull out all the stops including candles, bath bombs, flower petals, neck pillows, snacks, and your favorite show. These items can be found at Lush, Bath and Body Works, and even Amazon.
8. Enjoy singing valentines. While this fun tradition will be a little different this year, it will still be spreading much needed joy. 
"Singing Valentines will be virtual performances this year," said Mrs. Jennifer Burkemper, choir teacher. "Teachers will be given one virtual video to play during each of their classes on Thursday and Friday, February 11th and 12th.  There will be seven different performances for everyone to enjoy. No Valentines will be sold and no money will be collected.  We just wanted Hinsdale Central students and staff to have a moment of joy through the amazing music choir members created virtually together."
9. Online shop and treat yourself. Just because no one is buying you gifts this Valentines Day doesn't mean you shouldn't get any. 
"I'm going to buy a nice big bouquet of flowers for myself and maybe a couple of my favorite chocolates and say it's from a secret lover," said Aryan Bahl, senior.
He's got the right idea! Join in on the fun, spend some time surfing your favorite online stores, and treat yourself. 
10. Remember that you don't need anyone else to be happy. You are independent and you don't need anyone distracting you and holding you back. Go reach your full potential. Happy Valentine's Day.
Leave a Comment
About the Contributor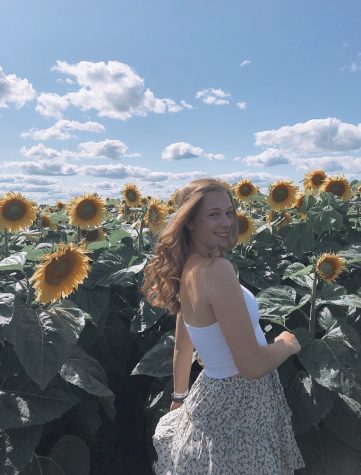 Skylar Penland, Writer
Skylar, a senior, is excited to join the Devils' Advocate Team. She loves dancing and doing yoga. Skylar is an executive member of The Community House's...