Top six commercials from the 2021 Super Bowl
6 – Pepsi
In Pepsi's halftime show commercial, people from all over are shown listening to, singing along, and dancing to The Weeknd's song, "Blinding Lights." Pepsi bottles and cans are shown throughout the commercial being staked at a store or drinking it, people obviously can't go without it. The people listening to his song all show they are so engulfed in the music that a security guard almost doesn't notice The Weeknd himself pulling up to check-in for the halftime show. The double appearance by The Weeknd on the super bowl proved to make a great commercial for Pepsi. 
5 – Toyota
Although this year's commercials were mainly created to make people laugh, one that didn't do that ended up being a fan favorite. Jessica Long's story is inspiring and encourages viewers to follow their dreams, no matter the obstacles standing in the way. The Paralympic swimmer has won 13 gold medals after being adopted and having her legs amputated. This commercial proves you can do anything you set your mind to, no matter who says it's impossible. Although this commercial is unrelated to cars, it leaves viewers with a positive message about strength and hope despite the current state of our world. 
4 – Jimmy John's
Brad Garret stars as Tony Balonovich, AKA the "King of Cold Cuts", a man who has grown his wealth because of his success in the sandwich business. He suddenly finds himself in active competition with "Jimmy's John" who poses a major threat to the business he believes he has already conquered. He gives a very short list of what he has that his new competitor doesn't, unfortunately, his list is immediately proven wrong. He announces "this is war, sandwich war." And from the looks of it, Tony Balonovich is about to be dethroned by the "tryhards" also known as Jimmy John's. Junior, Micah McCurry, liked this commercial because "it was both funny and creative."
3 – T-Mobile
 Adam Levine receives a call from his friend, Gwen Stefani, asking him to set her up. She lists what she's looking for in a man, but because of her unfortunate internet connection, Levine heard her wrong and set her up with someone who had none of her desired qualities. Stafani is surprised and verbally disappointed when Blake Shelton walks through the door into their blind date. This commercial reminds viewers how important it is to be able to correctly communicate with each other to avoid awkwardness seen here. 
2 – General Motors
Will Ferrell is appalled once he finds out Norway sells more electric cars than the U.S., so he decides he has to go to Norway. On his way he grabs Kenan Thompson and Awkwafina creating what he believes to be a power trio. Ferrell ships himself and his car off to Norway, but somehow ends up in Sweden. His team members end up in Finland making the mission a failure. This commercial shows off some of the impressive features and explains how General Motors is all about "Everyone In." The hectic plot of this commercial is best described by Charlotte Walsh, a writer for Vulture, "all hell breaks loose in this GM ad."
1 – Uber Eats
This commercial was not only iconic but simply hilarious. The former Saturday Night Live stars Mike Myers and Dana Carvey reenact their famous Wayne's World sketch. The commercial uses shameless manipulation tactics which include calling in Cardi B to encourage viewers to eat locally. Executed perfectly to not only allow viewers to reminisce on Wayne's World, but also remind people to eat at local restaurants because of the difficulty restaurant owners are going through. Senior, Kaylee Haleas, stated, "while being thoroughly entertaining, it also communicated a good message."
Leave a Comment
About the Contributor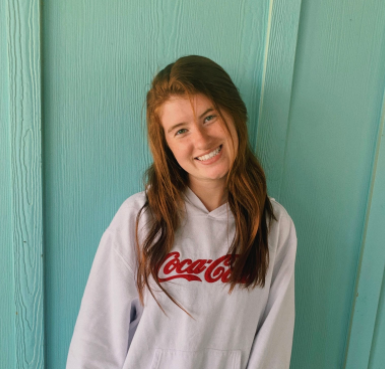 Emma Walsh, Writer
Emma Walsh, a senior, is starting off her first year of being a member of the Devils' Advocate team. She played two years of lacrosse at Hinsdale Central...