Commemorating the one year quarantine anniversary
Loading ...

Saturday, March 13 marked the one year anniversary of the coronavirus lockdown. There is no question that the past year has drastically changed all of us both individually and as a society. Although we have all experienced numerous hardships in the past year, there have also been many notable moments throughout.

1.) Creative cooking trends have gone viral on TikTok

As TikTok continued to gain worldwide popularity throughout the pandemic, numerous trends blew up completely. Cooking trends in particular have been a hit among users, as most of the world has gotten creative due to their boredom in quarantine. Some notable viral cooking trends include: pancake cereal, whipped coffee, hot chocolate bombs, and the most recent, feta pasta.

"My favorite trend from quarantine was when everyone was wearing hair beads," said Kylie Furlong, junior. "They felt so summery and reminded me of being a kid." 

2.) New ways to hang out while maintaining six feet separation from others

As quarantine has had us all missing our friends and family more than ever, we all have come up with creative hangout ideas that comply with COVID-19 guidelines. While the weather was nice, students were able to go on social distance walks with their friends while wearing masks. Other fun activities have included socially distanced bike rides, bonfires, or parking lot hang outs from cars. However, the wintertime put an end to many of these activities and forced many hangouts to be virtual. 

3.) The release of many TV shows and movies that have captivated audiences while in quarantine

There is no denying that we have watched more TV in the past year than ever. With streaming services such as Hulu, Disney+, and Netflix, we have had access to endless TV shows and movies. Shows such as "Tiger King" and "Love is Blind" were a hit towards the beginning of quarantine. More recently, movies such as "Holidate," "To all the Boys: Always and Forever," "Soul," and "Framing Britney Spears" have gained global popularity. Netflix even implemented its new Netflix Party feature, where users can watch shows and movies while chatting with friends from home.

"My favorite thing about quarantine was all of the new Netflix shows like 'Tiger King' and 'Outer Banks,'" said Sydney Venetsanopoulos, junior. "They are just so nostalgic for me now."

4.) Thousands of pets across the country being adopted and the clearing of animal shelters

As quarantine can be extremely lonely for some, many people have adopted pets throughout the past year. Along with gaining a new companion during these unprecedented times, people have had a lot of spare time, allowing them to care for a new pet. 

"We thought people would stop adopting because they would need to conserve their money," said Cindy Sharpley, owner of Last Chance Animal Rescue in Washington. "But that hasn't happened. It's been just the opposite. They're going like hot cakes. We can hardly keep them in stock."

5.) The rise of Zoom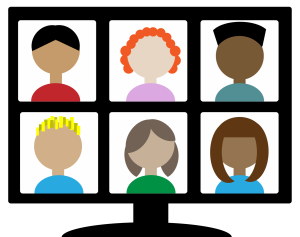 Although we are all eager to be done with Zoom meetings, the teleconferencing software has definitely allowed us to continue our day to day lives as normally as possible. Students have been able to continue their education by live conferencing, chatting with teachers and classmates, and working in small groups known as breakout rooms. Club and sports meetings were also able to resume during quarantine via Zoom. Many people have also utilized the software to socialize with friends and family by having virtual game nights, cooking classes, and birthday or holiday parties. 
6.) The popularity of workout videos and online fitness programs
As gyms began shutting down in March 2020, people started working out from home much more frequently. Fitness influencers such as Chloe Ting, Yoga with Adrienne, and MadFit began blowing up on YouTube by posting free workouts that could be completed at home. Work out programs created by fitness influencers began going viral on social media, leading to users posting about their results and experiences. Along with the free workouts, many gyms provided workout classes or personal training sessions via Zoom in hopes of surviving the pandemic economically. 
7.) Lots of extra family time
Whether this is a positive or a negative aspect for you, there is no denying that we have all had our fair share of family time throughout the last year. Most college students moved back home at the beginning of the pandemic and many parents have worked from home for the last year. My quality family time included many game nights, movie marathons, and family walks with our dog. On top of spending each day with them, many people have spent holidays with only their immediate family. A lot of people have grown to appreciate the simplicity of the quarantine lifestyle, whether they prefer it or not. 
Loading ...
Leave a Comment
About the Contributor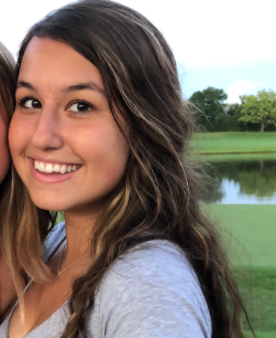 Taylor Fodor, Writer
Taylor Fodor, a senior at Hinsdale Central, is excited to be entering her second year on Devil's Advocate. She is a pommer at Central, and can be found...