As spring approaches, here are some safe activities to do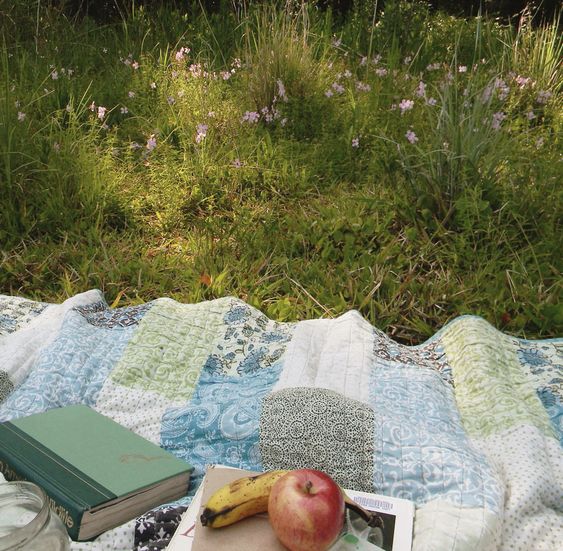 The sun is shining, the grass is growing, and trees are sprouting leaves again! Instead of spending your entire day inside, you can now participate in fun outdoor activities with friends and family. Read below for some activity ideas!
1. Have an Outdoor Picnic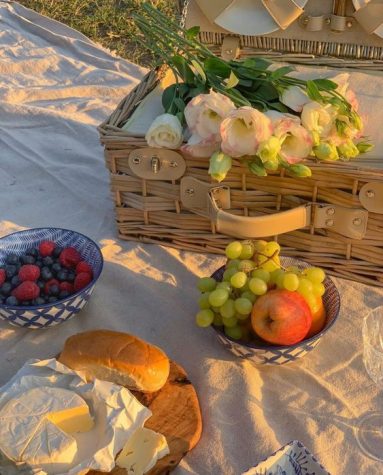 Having an outdoor picnic with friends, family, or even alone is a great way to get in touch with nature and engage in meaningful conversation with your loved ones who are joining you. I recommend bringing a large blanket, picnic basket, food, and water to ensure your picnic goes perfectly! You can even bring a bouquet of flowers to achieve an aesthetically pleasing look. If you're worried about bugs potentially interrupting your peaceful picnic, apply some bug spray prior!
2. Go for a Walk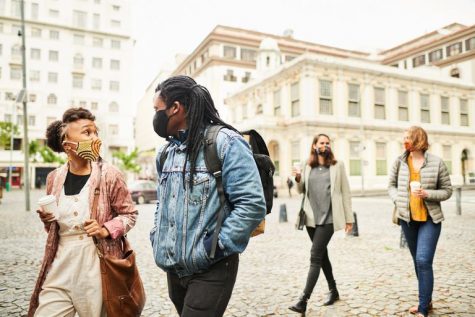 Walking outside either alone or with friends is a great way to socialize while bettering your mental and physical health. I try to go for a walk outside at least once a week in order to clear my mind and appreciate nature. If you go for a walk alone, make sure to go during the day and be aware of your surroundings.
"Before COVID-19 I didn't used to go on very many walks," said Alexandria Arendt, senior. "However, now that gyms are closed I enjoy going on walks outside to stay in shape."
3.  Go Mini-golfing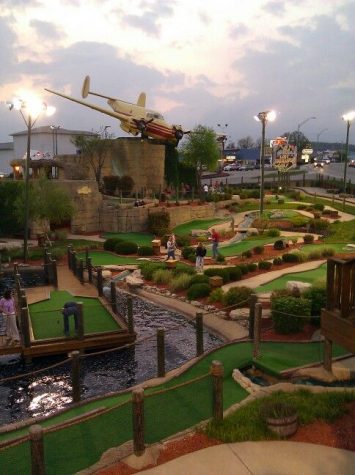 Feeling bored? Not sure what to do? Go mini-golfing! Mini-golf is an easier option than regular golf and can be super fun with friends. You can take the experience in a more competitive direction, or you can keep it lighthearted and just focus on having fun. I recommend going to Lost Adventure Golf in Woodridge, Ill., where you can play for the price of $8.50 per person.
"Mini-golfing is one of my favorite activities," said John Malec, junior. "My friends and I have a lot of fun and I enjoy going to different courses."
4. Go to a Drive-in Movie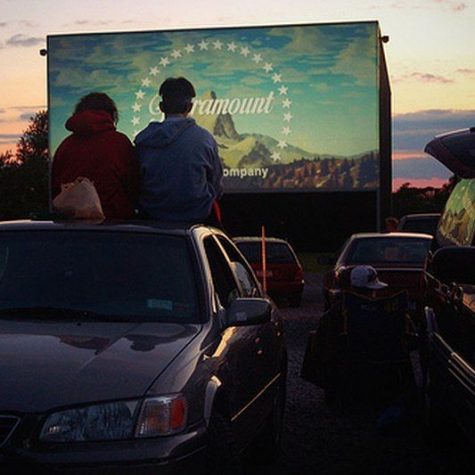 Drive-in movies are something that many people can enjoy together while maintaining social distancing. Gather a few friends, some popcorn, blankets, and enjoy! There used to be many different drive-in movie locations around town and in Chicago; however, one remains in McHenry. But, if you don't feel like driving somewhere to watch a movie, you can buy a projector and a projector screen to watch the movie in your backyard.
"The COVID-19 pandemic has launched a drive-in movie theater comeback in the U.S.," said Mayo Clinic. "It's something many people can enjoy together with plenty of physical distance."
5. Go to a Park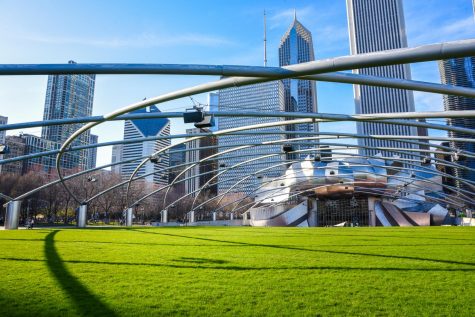 Going to a park is a fun way to touch back into your inner-child and let go of all of your worries. Parks can be found all around Hinsdale and neighboring towns. Or, you can travel to downtown Chicago and relax on the green space in Millennium Park. You can play on the playground, play some card games, or simply lay down on a blanket and watch the clouds move by.
Although many people are getting vaccinated, it's still important to wear masks and maintain social distancing. However, as shown above there are many fun activities you can do with friends and family this spring and summer while still staying safe! Have fun!
Leave a Comment
About the Contributor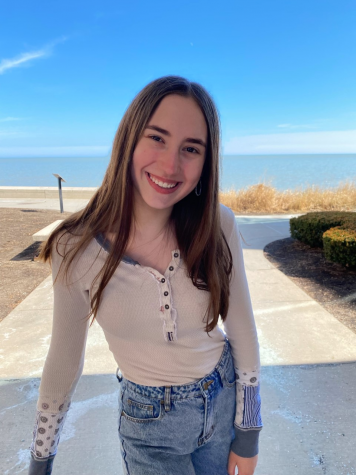 Lauren Witt, Writer
Lauren Witt is a senior who enjoys spending time with her family and friends. When she's not having movie marathons with her sister, you can find her...