Here are some ideas for 2021 Mother's Day
There is no denying that Mother's Day is a well-deserved holiday. Whether celebrating with a mother, grandmother, aunt or mother figure, here are some ideas to ensure a wonderful and safe day for your loved one.
1.) Flowers and a card
No matter what Mother's Day plans your family already has, a bouquet of flowers and a heartfelt letter is essential. This can be inexpensive and a great way to show your appreciation for your mom. You can simply pick up flowers from a grocery store or if you have extra money to spare, ordering edible arrangements or preserved roses in a box could be another option.
2.) Doing your mom's chores for the day
If your mom is typically the family member to do chores like washing the dishes or doing the laundry in your household, Mother's Day would be the perfect time for you to take over these tasks! Although this is a small gesture, your mom would certainly appreciate some extra time to relax on her day. 
3.) Breakfast in bed
Many mothers, including my own, prepare breakfast for their children each morning. There is nothing they appreciate more than their child returning the favor! You can opt to order her favorite coffee and breakfast sandwich from a local coffee shop or even attempt to cook your own breakfast dish. Whatever it is, serving breakfast to your mom on a tray with flowers could be an easy way to show your appreciation. 
"My family typically goes out for brunch every year for Mother's Day," said Katie Cosentino, sophomore. "I don't know if she would appreciate my cooking."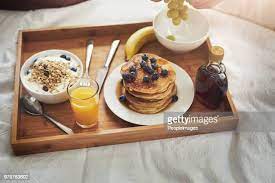 4.) Baked goods
This is my personal favorite idea. Every year, I bake snicker doodle cookies for my mom on Mother's Day. If your mom has a sweet tooth like mine, baking her favorite dessert recipe for after dinner could be a great way to demonstrate your appreciation. Here is a list of some Mother's Day treat recipes.
5.) Candles and jewelry
Although this is one of the more cliche Mother's Day gifts, scented candles and jewelry never fail for most moms. My mom loves the Jo Malone Red Roses candle. However, if you are looking for a more inexpensive alternative, Bath and Body Works sells a wide variety of scented candles. A new bracelet, necklace, or pair of earrings from your mom's favorite stores could perfectly complete this gift idea.
"I pretty much opt for jewelry every year for my mom," said Liv Miller, junior. "It is easy and she always appreciates it."
6.) Family portraits
If you are looking for a more heartfelt gift this year, a printed image of your family to display in your house could be the perfect idea. You could get creative with the picture frame or canvas depending on your budget and your mom's preferences. 
7.) Quality time
Most moms simply want to spend time with their family on Mother's Day. Although we are still limited on options due to the pandemic, you could customize the day around your mom's favorite activities! This could include going for a walk outside, having a picnic, playing a sport or board game, or watching her favorite movie!
8.) At home spa day
Oftentimes moms do not have the time to pamper themselves. Mother's Day could be the perfect opportunity to change this! You could either pay for a professional spa treatment for the two of you to attend or enjoy a home-made spa night together. This could include doing face masks, painting your nails, or watching a movie.
"A robe is the perfect gift for any mom," said Liz Marie, lifestyle blogger. "It will make her feel like she is at the spa. Pottery Barn has some nice options." 
Leave a Comment
About the Contributor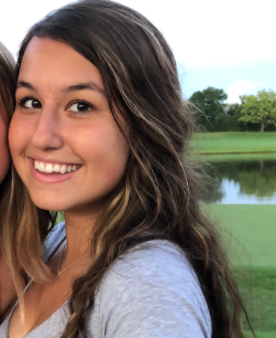 Taylor Fodor, Writer
Taylor Fodor, a senior at Hinsdale Central, is excited to be entering her second year on Devil's Advocate. She is a pommer at Central, and can be found...