Best places to visit during Fall
Disturbia Haunted House, located in Downers Grove, Ill., showcases a bone-chilling and scream-raising haunted house. Frightening characters leave visitors wanting more and more thrills. Disturbia haunts the western suburbs until Saturday, Nov. 6, and is a legendary Halloween must see. Clowns, four eyed creatures and zombies are all featured throughout this ghostly course, with constant scares along the way.
"The characters' costumes were very well put together. There was one character who was supposed to be dead and had a chainsaw, and his face makeup was extremely realistic," said Chelsea Boruff, sophomore. 
Disturbia Haunted House is a great option to get you into the Halloween spirit. Can you handle the adventure?
For the past 30 years, Six Flags Great America has hosted an annual "Fright Fest." It's a fan favorite and, with two new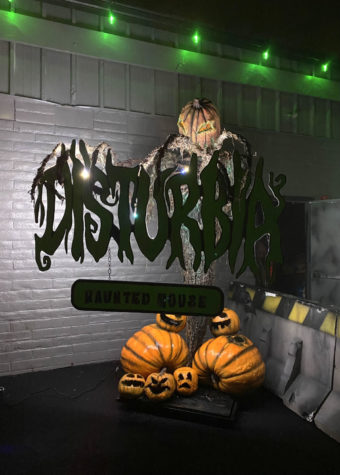 haunted houses unveiled this year, excitement is off the charts. Scare zones, haunted houses, rides and entertainment shows are all available options at this event. Freaky clowns roam the roller coaster grounds, looking for victims to petrify. Grab your friends and family for a night of horror in Gurnee, Ill.
"The decorations clearly took a lot of time to set up, and the detail is extremely in depth and looks very genuine," said Ava Elliott, junior.
Not interested in clowns and blood-curdling creatures? Looking for a more relaxed place? Visit Goebbert's Farm and Garden Center in South Barrington, Ill. Open since 1948, Goebbert's offers a large selection of family-friendly activities, and has something for everyone during their iconic "Fall Festival." They also have a large selection of food and beverages for a tasty treat.
"We have a signature drink that is super popular. It is our hot caramel apple cider, and we use our own homemade caramel," said Holly Danielson, who has worked at Goebbert's for more than 20 years. 
Served with an apple cider donut, this delicious and seasonal concoction is a necessity on your bucket list.
Whether you are searching for gory and grisly, roller-coaster adventures, or a more family-oriented fall activity, the suburbs of Chicago provide options for everyone. Be sure to check out these excursions soon, as time is running out. 
Leave a Comment
About the Contributor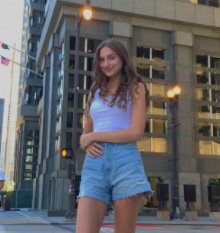 Taylor Levin, Writer
Taylor Levin, junior, is thrilled to be joining Devils' Advocate this year. She plays tennis for Hinsdale Central and can be found taking tennis lessons...