Tasting Starbucks' holiday drinks
Starbucks has released their collection of holiday drinks for the season, and there are plenty of options to try from. 
The sugar cookie almond milk latte is a new drink this year, and it has proved to be very popular. Sugar cookies and coffee do not normally mix, but when I first tasted the latte, I was pleasantly surprised. It's a perfect energizer after a long day, served iced or hot. It's not too sweet and not too bitter. It's also made with a sugar cookie-flavored syrup, giving it a unique taste. Bonus points are given for the sprinkles layered on top, which are colored red and green.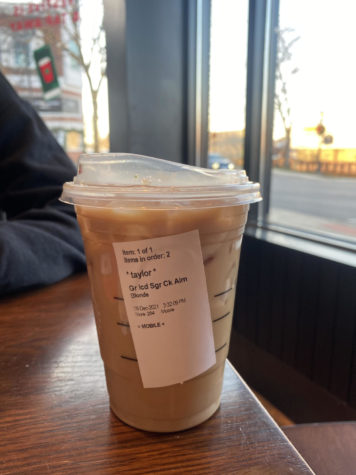 Peppermint mochas are back, iconic as ever. If you've never had one, run to your local Starbucks. They are a blend of peppermint goodness, espresso, and steamed milk. This beverage is a warm treat during the winter and has been a fan favorite for years. Starbucks tops this mocha with whipped cream and miniscule chocolate chunks. In my opinion, this is the best holiday drink. The creative mix of chocolate and peppermint truly sells it for me.
Tracy Ging, mother of Lily Ging, junior, is also a big supporter of Starbucks' mochas. 
"I always get the peppermint mocha when it is in season. They are only available for a short time, so I have to get them before they are gone," said Ging.
Maybe you are not a fan of peppermint drinks. If so, there are several other refreshment options, such as the chestnut praline latte that may appeal to you. Baristas concoct the latte with espresso, steamed milk and a subtle flavor of caramel chestnuts. I was surprised to find how delicious this latte turned out to be. 
"I tried a friend's chestnut praline latte, and I actually liked it a lot… it has praline crumbs on top, which gives it a fun flavor," said Aubrie Benjamin, junior.
Along with the holiday-inspired drinks, Starbucks has an assortment of mugs, tumblers and Christmas coffee blends. 
"Starbucks is very festive during the holiday season… I love their holiday cups, which are also great stocking stuffers for Christmas," said Grace Lynch, sophomore. 
To view Starbucks' menu, click here.
Leave a Comment
About the Contributor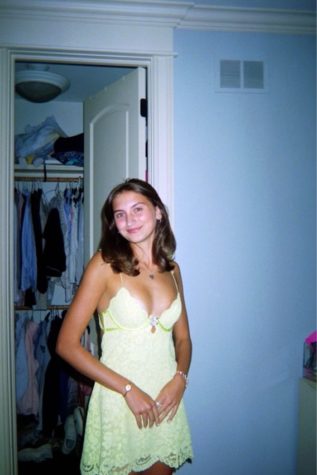 Taylor Levin
Taylor Levin, senior, is excited to be returning to Devil's Advocate as an Editor-In-Chief. She spends most of her time playing tennis for the Hinsdale...