How to create the ideal Easter basket
With Easter just around the corner, there is a sense of urgency for creating the perfect basket. Many parents have special traditions like hiding their children's baskets, and watching them race to find it in the morning. It is essential that an Easter basket be stuffed to the brim with goodies of all kinds, making the hunt for it Easter morning worthwhile and gratifying.
Squishmallows
Squishmallows are the new stuffed animal craze, becoming especially popular during the height of the pandemic. They are soft, plush toys, and many people use them for pillows. Squishmallows are available online and can also be found at your local Walgreens. There are spring inspired Squishmallows, including a pastel tie-dye frog and a beaming bumble bee. With Squishmallows being adored by many, they are the ideal present to give to your loved ones for Easter.
"I loved making baskets for my soccer teammates. It is a tradition on my team, and I filled them with stuffed animals and candy boxes," said Ava Elliott, junior. 
Elliott added mini Squishmallows to her baskets as well, setting the bar high.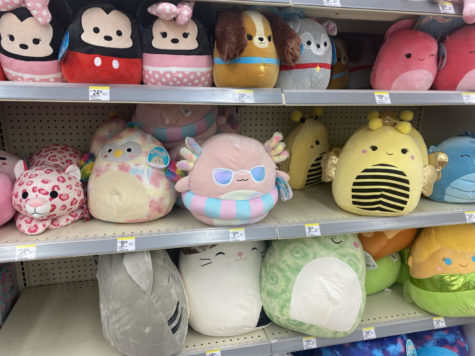 Plastic Easter Eggs
In the 1970's, plastic Easter eggs rose to favor, due to them being less messy than real eggs. Plastic eggs can be opened, allowing one to fill them with candy or money. They are a traditional part of Easter, and come in many different colors and styles. Don't have time to grab a few eggs from the store? Amazon has your back. Online, they come in large packs, ensuring that you will have more than enough eggs to search for during your Easter egg hunt.
Assorted Candy
There is candy for everyone at Easter, regardless if you are a chocolate lover, or lean more towards sour treats. 
"I always look forward to getting Easter candy," said Kaya Hemmer, sophomore.
Starburst Easter Jelly Beans, Cadbury Chocolate Mini Eggs, Hershey's Milk Chocolate Kisses, and Reese's Peanut Butter Eggs are deemed to be the most beloved Easter candy.
Hemmer said that "Reese's Peanut Butter Eggs taste better during Easter, even though Reese's Peanut Butter cups are sold year round." 
Peeps
Flavored marshmallow candy, also known as Peeps, are an iconic springtime delight. Peeps are molded into chicks and bunnies for Easter, but they are different shapes for other holidays. They are coated in flavored sugar, and are a must-have in a basket. Peeps were first sold in 1953, but by the 1990's, they were increasing in popularity. Since then, Peeps have evolved into a household name, and dominate stores during Easter.
Chapstick 
Chapstick is a simple, yet always appreciated gift. Chapstick currently has a "Spring Collection," which includes the flavors Cotton Candy, Peaches and Cream, and Green Jelly Bean. The Spring Collection fits the Easter theme, making them a fun item to put in a basket for friends or family.
"My family and I always do an egg hunt every Easter. I get to spend quality time with my family, making it one of my favorite holidays," said KJ Ging, father of Lily Ging, junior.
Easter, for those who celebrate, is the perfect  time to connect with family and friends, honor cherished traditions, as well as reflect on the importance of the holiday. Kiddos look forward to coloring Easter Eggs, and searching endlessly for their special baskets filled with treats and gifts galore. Make this April 17 special, and try some new goodies and gifts to stock your bunny baskets. 
Leave a Comment
About the Contributor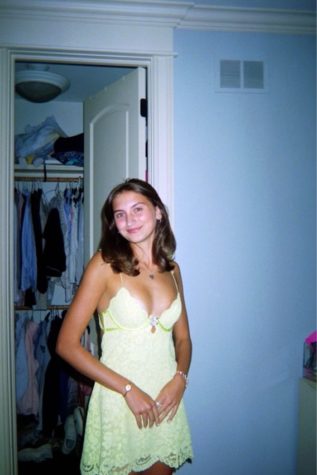 Taylor Levin
Taylor Levin, senior, is excited to be returning to Devil's Advocate as an Editor-In-Chief. She spends most of her time playing tennis for the Hinsdale...