Songs to cure seasonal depression
With the release of Spotify Wrapped on Nov. 30, music is in the air – holiday-related and otherwise. Here is a playlist with a good balance of jazz, obscure, folk and indie songs. Don't worry, Taylor Swift also makes an appearance.
"INTRODUCTION TO THE SNOW" – MIRACLE MUSICAL
All stories need a beginning. The first track on "Hawaii: Part II" by Miracle Musical, "Introduction to the Snow," may be the perfect cinematic opening with melancholic instrumentals and dreamy lyrics.
Miracle Musical was a project produced by some of the members of Ann Arbor, Mich.-based band Tally Hall. It was released in 2012. 
"'Introduction to the Snow' is a nice little tune," said Thomas DeBruin, junior and musician. "While on the shorter side, [the song] does a very nice job of setting up the album and establishing a world."
"SILHOUETTE" – AMELIA DAY
Next up in our queue is "Silhouette" by Nashville-based singer-songwriter Amelia Day. The song was first released as a single in May, then re-released as part of Day's beautiful EP, "Eastward of Eden."
This song feels like winter. And fall, spring and summer – it's just a really great song. Both the song and the music video emulate the chilling feeling of both winter and being single during "couples season." Day sings about yearning for her former lover who seems to linger in her life, almost to the point where it seems like a hallucination. 
Favorite lyric (even though I really can't choose):
"Last night I dreamt
We had tangled up our limbs on my bare mattress
Do you remember it?
And in the mornin'
Felt your figure fade into an empty bed
So was it all pretend?"
"BEJEWELED" – TAYLOR SWIFT
Of course we need a Taylor Swift song on this playlist. From her newest album, "Midnights," "Bejeweled" is a clear star among the thirteen main tracks (sorry, "Anti-Hero").
"['Bejeweled' is an] enjoyable and upbeat song that I like over the more subdued songs on 'Midnights,'" said Grace Fan, junior. "I like the high-pitched synth beats that mimic the sound of glittering jewels." 
"Bejeweled" is a perfect song for holiday parties (for some reason I'm getting New Years Eve vibes) with the upbeat tempo and Swift's effortless vocals.
"DARK RED" – STEVE LACY
"Something bad's 'bout to happen to me," sings Steve Lacy in his song "Dark Red." What a great self-fulfilling prophecy we have there, Steve! 
Lacy is an alternative R&B artist whose music resurged for the release of his second studio album, "Gemini Rights," this summer. 
With over 6.7 million streams on Spotify alone, "Dark Red" is one of Lacy's most popular songs. 
"Dark Red" has a great beat from the percussion to Lacy's own guitar. I really do "think of [this song] so much it drives me crazy."
"I KNOW THE END" – PHOEBE BRIDGERS
Like how every story (and playlist) needs a beginning, they also need an ending. "I Know The End" by Phoebe Bridgers is the ending we deserve.
"[The song] very effectively manages to balance the sadness of the ballad at the beginning – that Phoebe so excels at – with the hard-hitting energy near the end," said Kiran Gitzlaff, junior. "[It is] an excellent closer to an incredible album that ties together all the motifs Phoebe established throughout the LP."
Favorite lyric:
"Windows down, scream along
To some America First rap country song
A slaughterhouse, an outlet mall
Slot machines, fear of God"
You can listen to this playlist on Spotify.
Leave a Comment
About the Contributors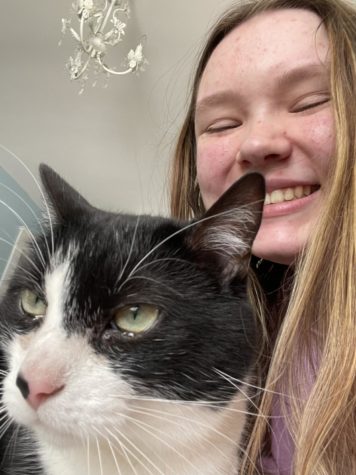 Caroline Petersen
Caroline Petersen, junior, is excited to be joining the Devil's Advocate team. She has written for the publication as a contributor since freshman year....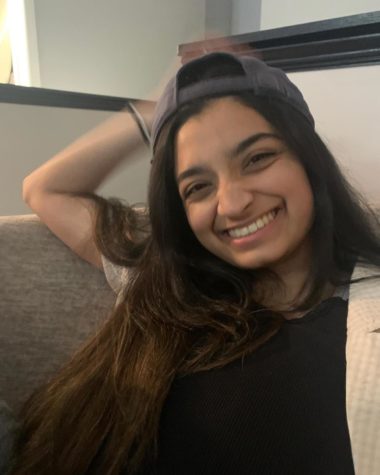 Simrah Qasim, Editor-In-Chief
Simrah Qasim, senior, is excited to be returning to devil's advocate. She loves listening to music, writing, and playing the piano. Along with Devil's...